The state of B2B marketing has evolved dramatically over the past decade. Technological advancements along with changing buyer preferences and behaviors have led businesses to rethink their marketing strategies many times over. As a B2B marketer, you need to always be on top of your game to help your brand stay relevant and a cut above the competition.
Here are some of the top B2B marketing trends you need to take note of in order to market your business more successfully in the times to come.
1. The Focus on Chatbots Will Continue to Rise
Chatbots are probably one of the most innovative business solutions that have come up in recent years. These automated programs are designed to help businesses manage their online interactions with customers and prospects effectively and efficiently.
Not only are chatbots equipped to handle multiple interactions at a time (without making a customer wait too long) but they also make sure that no leads are lost due to the unavailability of human chat representatives after business hours.

The fact that 58% of all companies using chatbots are focused on B2B is a clear indication of how useful they can be for B2B businesses. And we expect that this trend will continue to grow in Asia.
If your business still doesn't have a chatbot, you might want to take a cue from these nifty chatbots in Singapore that provide exceptional user experiences. For example, The Investor JLL's chatbot (built by the team at Brew Interactive), helps investors in commercial real estate get the latest news and information about properties for buying or selling, investment opportunities, and relevant industry issues with just a click of a button.
2. Adopting an Integrated Marketing Platform
Quality data needs to be at the heart of every marketing strategy (or else how are you going to run your campaigns? Who will you target?). However, this data will only be useful if you're able to analyze it properly. Unfortunately, manual methods are utterly and completely ineffective when you're dealing with large amounts of data (we're looking at you, Google Sheets).
In fact, while working with a number of our clients, the biggest challenges we uncovered were:
The lack of an automated process to track and manage sales data.
The lack of effective collaboration between marketing and sales teams because the platforms they were using wouldn't communicate with one another.
Naturally, one of the first things we recommended to them was to migrate to an integrated marketing platform that allows you to define customer lifecycle stages, create lead capture forms, run email campaigns, manage content and social media marketing, and so on. This has turned out to be a game changer for most of them helping them drive more profitable campaigns and generate greater revenues.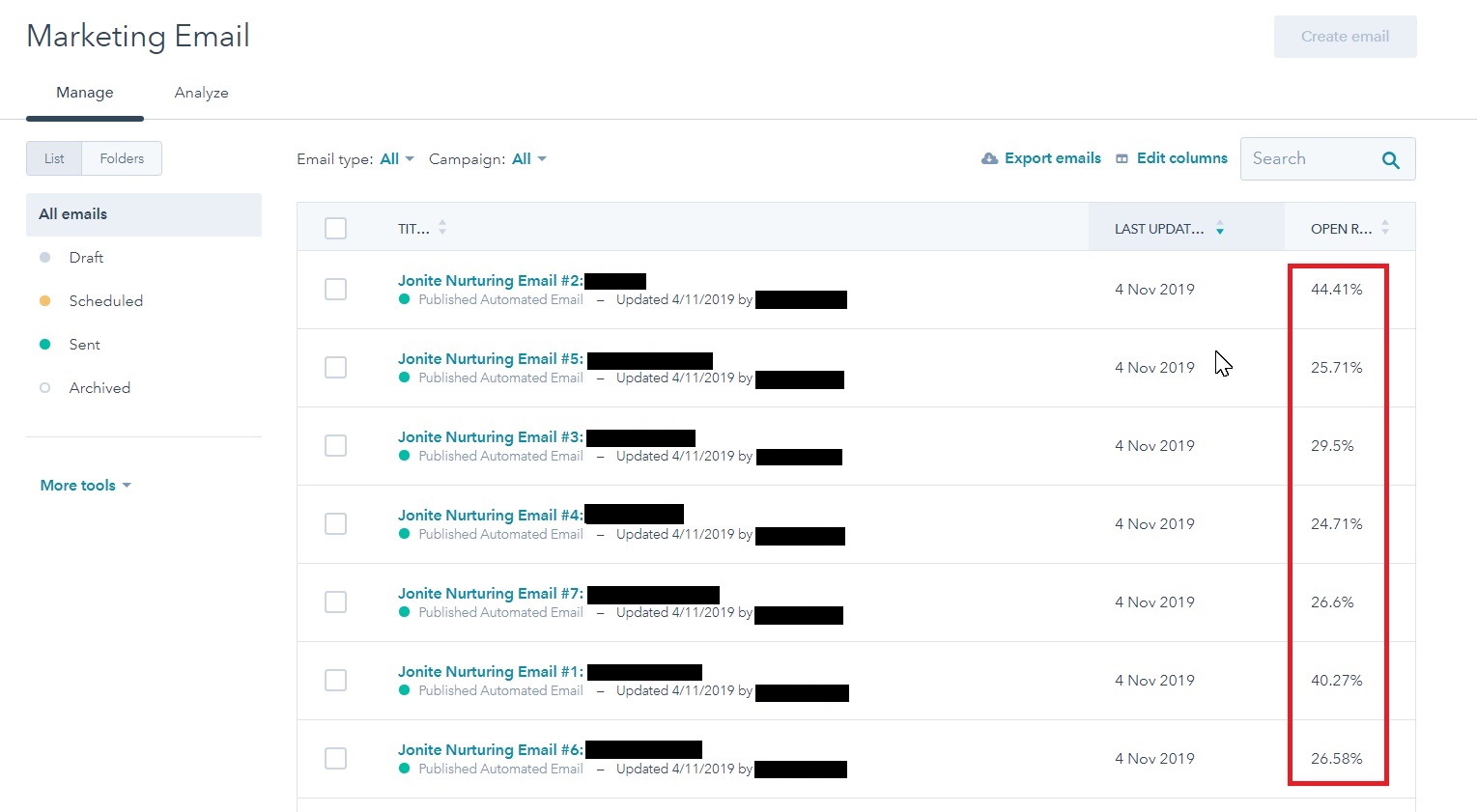 It's therefore no wonder that 67% of marketing leaders already use a marketing automation platform, and we expect this number to grow in the years to come as more and more B2B companies realize the benefits of having an integrated marketing platform.
3. Increased Focus on Personalization
According to a report from Salesforce, B2B buyers have expressed a greater need for personalization as compared to B2C buyers. In fact, 65% of B2B buyers might switch brands if they do not receive personalized communications from their vendors.
So, with customer expectations on the rise, we expect that there will be an increased focus on personalized communications in B2B marketing in Asia.
If you're using an integrated marketing platform like HubSpot, you can personalize your email messages to your prospects very easily. All you need to do is set up certain workflows based on how a website visitor interacts with your website content.
Another great marketing automation platform that you can use to resurrect your warm and cold leads is Salesforce Pardot. It provides a variety of tools to help you capture customer information and easily track interactions so that you can nurture these leads in a personalized way.
Using either of these platforms, you can create a few lead nurturing emails which would be triggered whenever someone takes a particular action on the website. For example, you could display relevant offers or send emails about the specific product or service they've shown interest in. In our experience, such personalized communication results in extremely high open rates and conversions.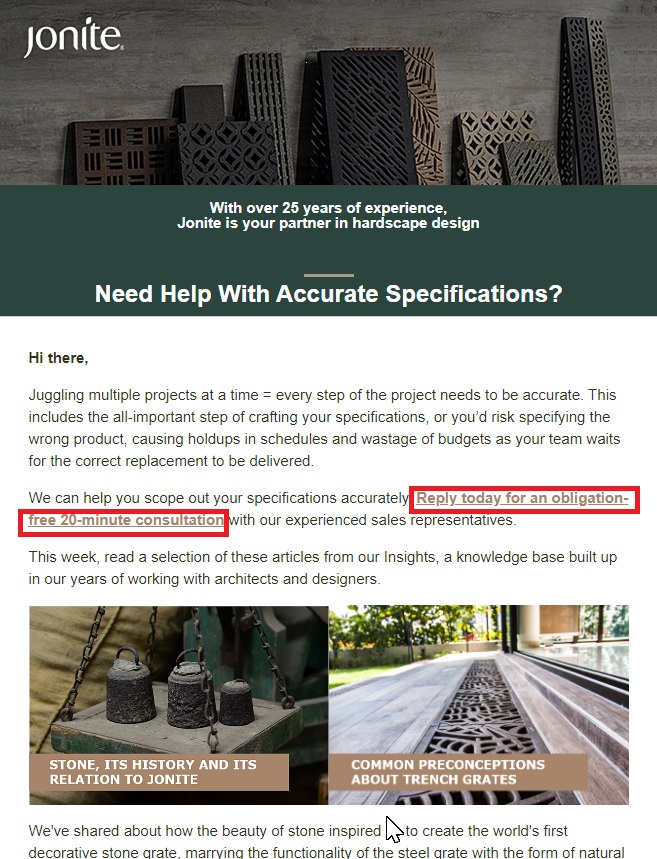 4. Greater Focus on Video Marketing
Of late, interactive content like videos have taken up a prominent position in content marketing strategies for businesses. And this isn't limited to just B2C. Even for B2B businesses, video marketing has become a crucial marketing strategy.
In fact, according to a report by LinkedIn, video seems to be the most preferred content format for B2B Marketers in the Asia Pacific region with almost 50% using online videos to generate leads for their business. 74% of them also use videos to increase brand awareness while 49% use it to promote their products and services.
The main reason for videos being the preferred content format is because of their versatility. They create an immersive and interactive experience which helps to connect with customers at a personal level. In other words, they help to humanize a brand.
This, coupled with the fact that videos can actually help to boost your search engine rankings, gives us enough reasons to believe that we'll see a lot more focus on video marketing from B2B marketers in Asia.
Headquartered in Singapore, Zilingo is a B2B marketplace for fashion retailers and wholesalers in Indonesia, Thailand, Singapore, and the Philippines. Their platform helps these businesses source and sell products easily, thus taking them from farm-to-closet.
When it comes to video marketing, Zilingo seems to have nailed it. On their YouTube channel, you'll find a variety of different kinds of videos that are engaging, immersive, and inspirational.
For example, the video below gives you a sneak peek into how Zilingo can easily help you turn your dream of setting up an apparel business into reality. Such content connects with audiences at a personal level bringing the brand closer to them. 
5. Leveraging Influencer Marketing to Win Trust
If you thought influencer marketing is only effective for B2C and not B2B, you're gravely mistaken.
Business buyers don't just stop being consumers when they need to make a purchase decision for their organization. In fact, 56% of the final decision is governed by emotional factors than rational ones. So, it's essential for vendors to create a sense of trust in their prospects to make them feel confident and optimistic about their brand.
Also, more and more business buyers are taking to social media, peer reviews, and recommendations when they research solutions that might help to solve their business problems. According to the 2018 B2B Buyers Survey Report, 65% of B2B buyers rely on review sites and peer recommendations while 54% take to social media to research solutions and vendors.
What better than influencer marketing, therefore, to provide your prospects with unbiased, authentic knowledge about your products and solutions?
Of course, B2B influencer marketing strategies aren't quite as straightforward as having an influencer post a photo or video of your product on Instagram or TikTok. But with the right strategies, B2B influencer marketing can be pretty effective, so we predict that there will be a lot more focus on it going forward in Asia.
Showcasing testimonials from your happy customers is a great B2B influencer marketing strategy that helps to win the trust of prospects | Source: Affluence Public Relations
Can you think of any other interesting B2B marketing trends in Asia we should watch out for? Share your thoughts with us in the comments below or email us at editor@brewinteractive.com