What if we told you there is another way to amplify your lead generation efforts and acquire high-quality leads at optimized costs? Read on to understand how programmatic advertising works, and how it can fit into your lead generation strategy.
Talk about generating leads for a B2B company and the avenues one might think of is running ads on social media channels such as Facebook, Twitter, and LinkedIn or utilizing Google AdWords' Search and Display networks to target prospects.
What if we told you there is another way to amplify your lead generation efforts and acquire high-quality leads at optimized costs?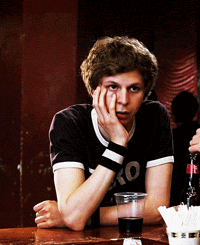 Enter programmatic advertising.
From hearing it in marketing conferences to having your digital marketing agency throw it at you – the word 'programmatic advertising' has been doing the rounds for quite some time now. However, it has been met with much confusion and hesitation.
We don't blame you – programmatic advertising does sound intimidating. In this article, we will explain the concept of programmatic advertising, how it works, and how it can fit into your lead generation strategy.
What is Programmatic Advertising?
One of the biggest fears B2B marketers have is that their ad is not reaching their targeted audience or worse still, audiences are turning a blind eye to their ads.

At a time when consumers are bombarded with digital ads, it certainly is a challenge to reach the right audience at the right time in the right place (website) – something that programmatic advertising aims to tackle.
Programmatic advertising refers to the automated buying and selling of digital advertising space using artificial intelligence.
So, you no longer have to get into sending proposals, quotes, and waste time negotiating because the algorithm software takes care of everything, from selling the space to the accurate targeting and placement of ads.
This is where your ad will appear, just like any of the Google Display Network ads
Does it work?
Yes. BCG estimates that programmatic advertising's share in the Asia-Pacific region will rise from 19% to 36% by 2020.
How Does Programmatic Advertising Work?
There are two parties involved in programmatic advertising – the buyer/advertiser (you or your agency) and the seller/publisher (website).
Ad exchanges are marketplaces that connect advertisers and publishers wherein they agree on a price to display the ad. Examples include DoubleClick (Google), AppNexus and Right Media Exchange, among others.
If you don't have the time to browse through the available inventory, you can turn to ad networks who collect inventories from publishers and present it to advertisers basis their requirement.
The process of buying and selling ads is facilitated through a Demand Side Platform (DSP) and Supply Side Platform (SSP). DSP is accessed by advertisers to purchase placements and decide how much to pay for impressions. On the other hand, SSP is used by publishers to sell their ad inventory.
Being the advertiser, you will use a DSP to buy display, video, mobile, and search ads. For DSPs to do their job well, you need to specify your target audience's buyer persona and the budget for your campaign.
The DSP will automatically bid for advertising spaces through the ad exchange basis the data received from the SSP about the publisher's audience (gender, age, location, website behavior, etc.). It then chooses the ad space that best suits the advertiser's demands, and the ad will be instantly displayed on the user's screen.

Might seem like a lengthy process but all of this happens in seconds.
Are you still confused?
Let's assume you are a marketing automation company catering to small businesses –
Objective: Generate quality leads for your campaign management software
Target audience: marketers and owners of small businesses and startups
Age – 27 – 60
Gender – male & female
Interests – surfing marketing and advertising websites
Location – Singapore
Device – smartphones
This information will be fed to the DSP you are using which in turn will identify the best-suited audience across the ad inventory available, place bids basis your budget and your ad will be served on the platform that matches your target audience.
This is where your ad will appear, just like any of the Google Display Network ads
The success of your programmatic campaign hugely depends on how rich and specific your audience data is which when paired with real-time analytics, enhances targeting and lets your ad be seen by the right people when it matters.
What are the Types of Programmatic Advertising?
There are three types of programmatic advertising –
1. Real-time Bidding

As the name suggests, real-time bidding involves buying and selling of ad space in real-time. This type of programmatic buying makes targeting more focused and enables you to reach prospects who perfectly fit your target audience specifications.
When a user visits a website, information about the user (online behavior, device, interests, etc.) and the page is passed on to the ad exchange. All advertisers on the exchange get the impression call, and they bid to reach that audience. Ultimately, the highest bidder wins the auction, and their ad is served on the website.
Source: Instapage
2. Programmatic Direct

Programmatic Direct or Programmatic Guaranteed requires advertisers to purchase impressions in advance. There is no auction involved here, and it guarantees the placement of ads and the price. As an advertiser, you can offer to pay for a packaged deal involving specific inventory on a publisher's sites and/or apps.
For instance, if you are targeting IT professionals and want full control and guaranteed space on a publisher such as CIO.com's homepage, you can pay for an agreed number of impressions ahead of time.
3. Private Auction Sales

Private auction sales take place when publishers don't want to open their website or app for everybody. The publisher selects pre-approved advertisers who are offered the ad inventory packages.
So, if you are part of the select few, you get premium and exclusive access to the publishers' inventory. Look at it as an invite-only model of programmatic buying.
Why Use Programmatic Advertising to Generate Leads?
Now that you know the basics, let's get down to business and understand how programmatic advertising can help your B2B company to generate leads –
1. Enhanced Targeting

Many might argue that Display and Programmatic have similar targeting features so what makes the latter more efficient?
Programmatic advertising uses real-time data which lets advertisers deliver more personalized ads to their prospects.
You are not only relying on first-party data, but you have the ability to merge first and third-party data to segment audiences into categories and serve them ads basis a variety of factors such as their personality, opinions, interests, location, time, demographics, choice of device, browsing behavior and more.
So, if you want to reach HR professionals who surf websites after office hours on their smartphones, with programmatic advertising, you can.

2. Real-time, In-depth Reporting

Programmatic advertising gives you access to in-depth and granular reporting. How granular, you ask?
You can track how your ad is performing by viewing metrics such as websites serving your ad, click-through rate (CTR), traffic, conversion rate, bounce rate, consumer engagement rate, type of browser people viewed the ad on and ROI.
All of this is based on real-time data, letting you take insights on-the-go and make changes to optimize your ad and boost lead generation.
3. Better Campaign Management

It's a fast-paced world, and the last thing you want is to waste time setting up campaigns and waiting for them to end to understand their effectiveness.
Programmatic advertising saves marketers all the hassle because it simplifies the entire process of campaign management and replaces the manual work, enabling you and your lead generation agency to spend more time on strategizing rather than executing.
4. Optimizes Budget
Marketing automation' may sound like a hell lot of money, but it's not. Considering how accurate programmatic advertising is, your ads will be served to only the relevant audience, which guarantees better quality leads while lowering the CPC and maximizing ROI.
What's more, you no longer have to employ resources to do jobs like sending proposals and negotiating as you have AI-enabled technology doing it for you. So, you not only optimize budgets, but you also save on costs.
Final Thoughts
In this ever-changing world of marketing, it's crucial to adapt and change with the times. The advent of marketing automation and programmatic advertising is one such change.
While you might be intimidated at first, considering the wide range of benefits it offers from precision and accuracy to budget optimization and transparency – there is no reason for B2B companies not to include this tool in their marketing strategy and reach prospects who are most likely to convert.