A smart engine optimisation (SEO) strategy helps position your business in front of your target customers. It is an effective lead generation to harness the potential in the online market. The best SEO strategy encompasses tactics that boost your website's position on search engine result pages (SERPs). This approach also increases organic traffic to your business website which then grows sales and revenue.
Why do SEO Services Matter for your Business?
Most local small-to-medium-sized enterprises (SMEs) already implement visible SEO campaigns. You need the best SEO tools and strategy to gain a competitive edge in your niche and boost the visibility of your brand.
Now that 85% of the population is online, the digital landscape has emerged as the next frontier in marketing. In 2019 alone, eCommerce market revenue reached US$4,906m. Search engines have become the go-to resources for all answers by consumers.
Your target customers search for products or services before they purchase or come to your store. If you're not visible on the relevant search engine results, your business simply doesn't exist. A recent global survey shows that 25% of internet users click the first google search result.
Business SEO services help to improve your website's ranking on SERPs. When your business website ranks high, you receive more organic traffic which translates to better conversion. A good SEO strategy boosts your brand's visibility and helps build a loyal customer base.
TL;DR? There are essentially 7 types of SEO services:
SEO Audit
Before you deploy new search engine optimization tactics, it's essential to review how the ongoing efforts have fared so far. An in-depth SEO audit entails a critical assessment of your current strategy to determine the strengths and weaknesses.
A comprehensive review covers a whole range of SEO component such as:
Using a site audit tool to get a general overview of the SEO efficiency of your site
Setting up keyword rank tracking
Technical SEO audit (are your URLs SEO Friendly? structured data? 404 Page Optimisation? XML Sitemap optimisation, are you registered with Google Search Console among other tasks)
Competitor analysis
Panda and Penguin checks (for Google penalties)
Optimising for UX signals
Content review
Finding and fixing indexing problems
Backlink analysis
Organic traffic levels
Assessment of website architecture
Mobile-friendliness
Checking Site speed
This audit helps identify priority areas for your SEO campaign. It is the first step in building an effective strategy. There are SEO audit tools available to help in every task. You get an objective review and recommendations on how to improve any weaknesses identified.
On-page SEO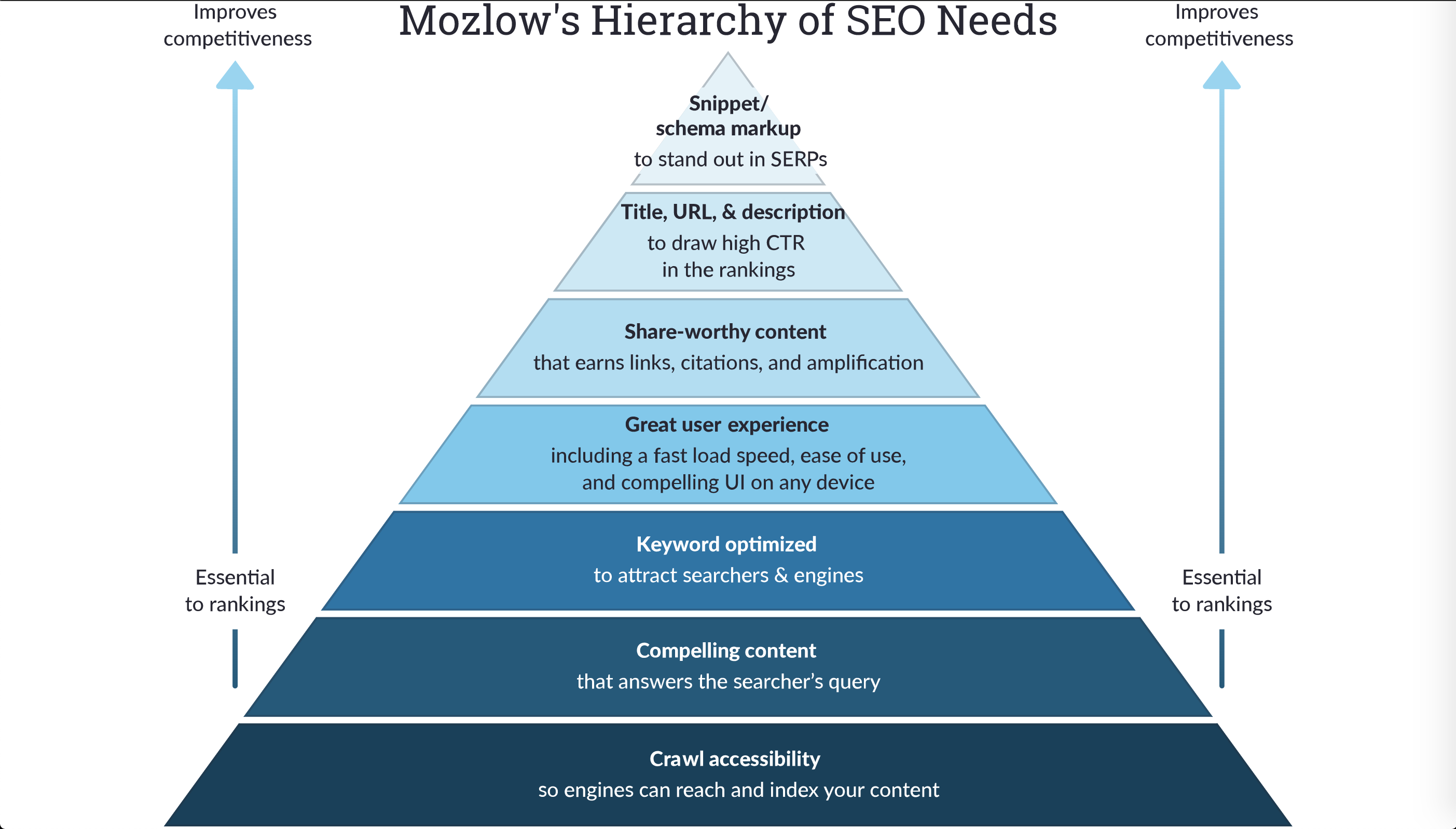 Photo credit: Moz
On-page SEO services focus on optimising your website features for search engines. These business SEO services improve individual web pages and help them rank better on SERPs. Some of the on-page SEO service deliverables include:
Optimize your Site's URLs
Check every page on your site and review the URLs. Each page requires a unique URL for easy indexing by search engines. Some of the features to include in the URLs include at least one relevant keyword, full words formatted in the lowercase. A well-formatted URL boosts your SEO efforts by making the most important pages easy to find on search.
Example: http://yourdomain.com/specific-keyword
will rank better than
http://yourdomain.com/index.php?=5754225=t44=?p=987
Leverage Internal and External Links
Google ranks pages based on the quality of content and the authority. Using external links from trustworthy sources shows search crawlers that your content is well researched. Internal linking on the other hand makes it easier for readers to find more content on your website.
Optimize Images and Alt Tags
Images not only add visual appeal to your website design but also keep visitors longer on a page. Images play a crucial role in SEO and for this reason, you have to accompany each image with an alt tag. The alt text displays in case the image isn't available to the reader.
To optimize your images, consider the following:
Use JPEG or PNG formatting
Use keywords in the image name
Reduce file size for faster loading
Work on the Copy and Title Tags
Intent is a critical search engine ranking factor. Formatting your copy and title tags can help Google understand the intent of your content. Your page should only have one H1 tag with other headers (H2-H7) as subheads.
For each of your HTML tags, add a keyword.in the body of your text, use keywords naturally every 150-300 words. A properly structured page has some visual appeal and this keeps readers engaged with the content.
Off-page SEO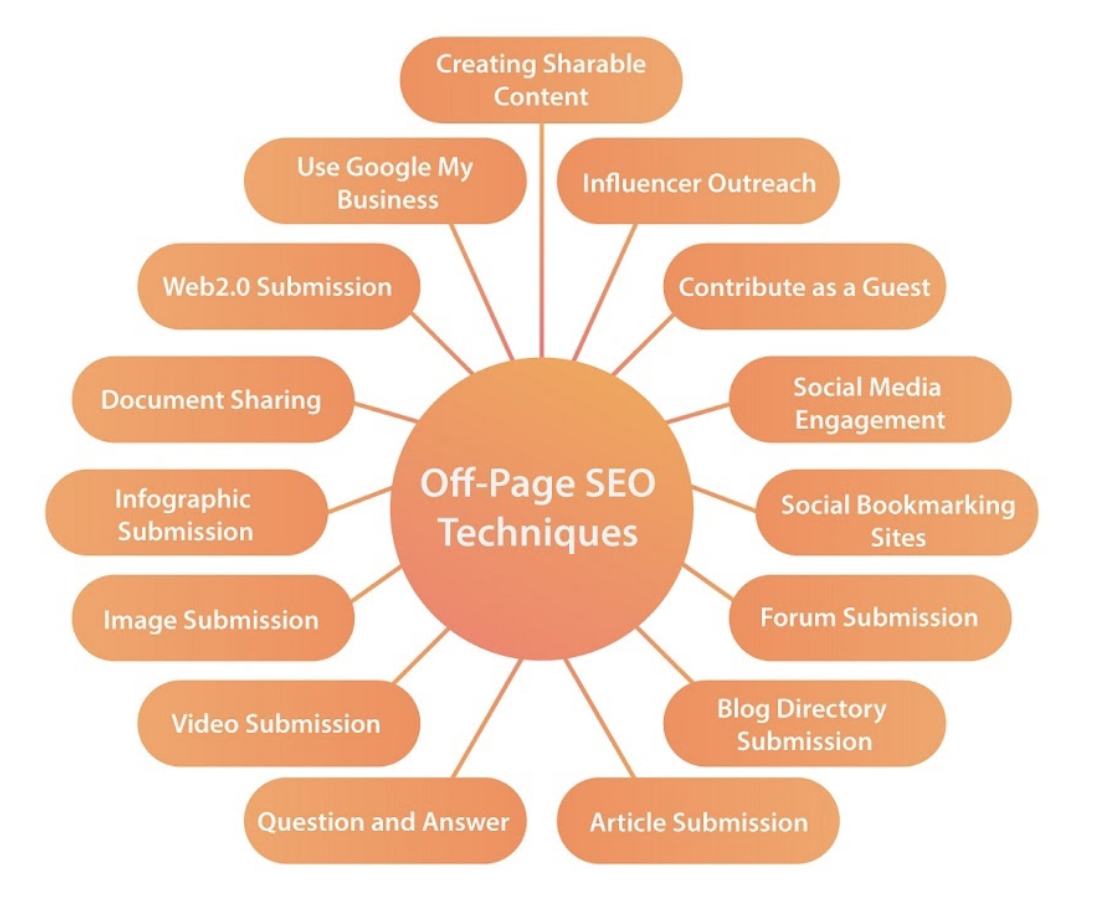 Photo Credit: Search Engine Magazine
This aspect of business SEO services focuses on factors outside your site that still impact your ranking in search engine results. Working on these factors helps build trust with target consumers and draw them to your site.
Harness the Power of Link-Building Strategies
You need to understand how link building works and the impact it has on your site's ranking on SERPs. If you have Links coming to your website, this shows the search engines that you have valuable information.
For this reason, you need to increase the number of links to your pages. You can do this by sharing your blogs on social media, article directories. When you create great content and share it, people link to your site and this improves your site's visibility on SERPs.
Leverage Social Media
Social media marketing might not directly affect SERPs ranking but it is a crucial component in business SEO services. Social media is a key component in content marketing. drives traffic to your website and can help with link building. Choose the appropriate platform based on your target audience and don't go overboard with advertisement. Instead create relevant content to attract users to your website.
Target Reviews and Ratings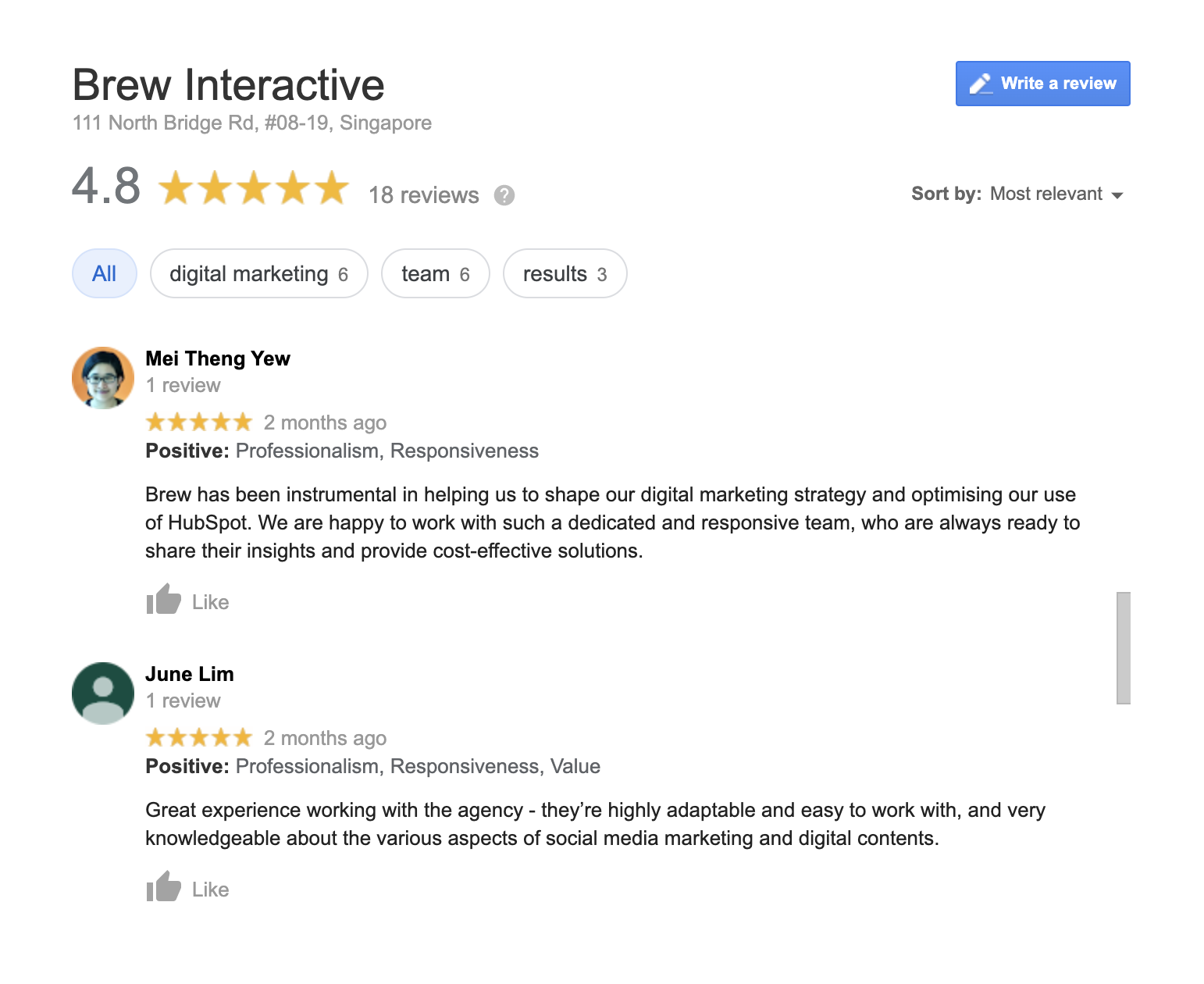 Good reviews can unlock the potential of your business and boost your ranking on search results. Public reviews and ratings build trust in your brand, products and services. The reviews can show directly on SERPs which leads to higher traffic and better chances of conversion. This is a great way to generate quality leads.
Positive reviews and ratings are an invaluable asset for your social media pages and can also show up on third-party ecommerce sites.
Use Social Media Influencers
Influencer marketing is a big trend in digital marketing. Social media influencers, for instance, have a large audience and market reach. They have built a lot of trust in a specific industry and can help your brand increase content reach and engagement. Working with influencers puts your brand in front of a relevant audience. They add a personal touch to your campaign and add authenticity.
Video SEO
Video content is the biggest trend in digital marketing. Most consumers want to see video content from their favourite brands. If you want to grow your reach in Singapore, you have to invest in video. Video SEO tactics make it easier for your customers to find your content on search. These strategies include:
Using Tags and Descriptions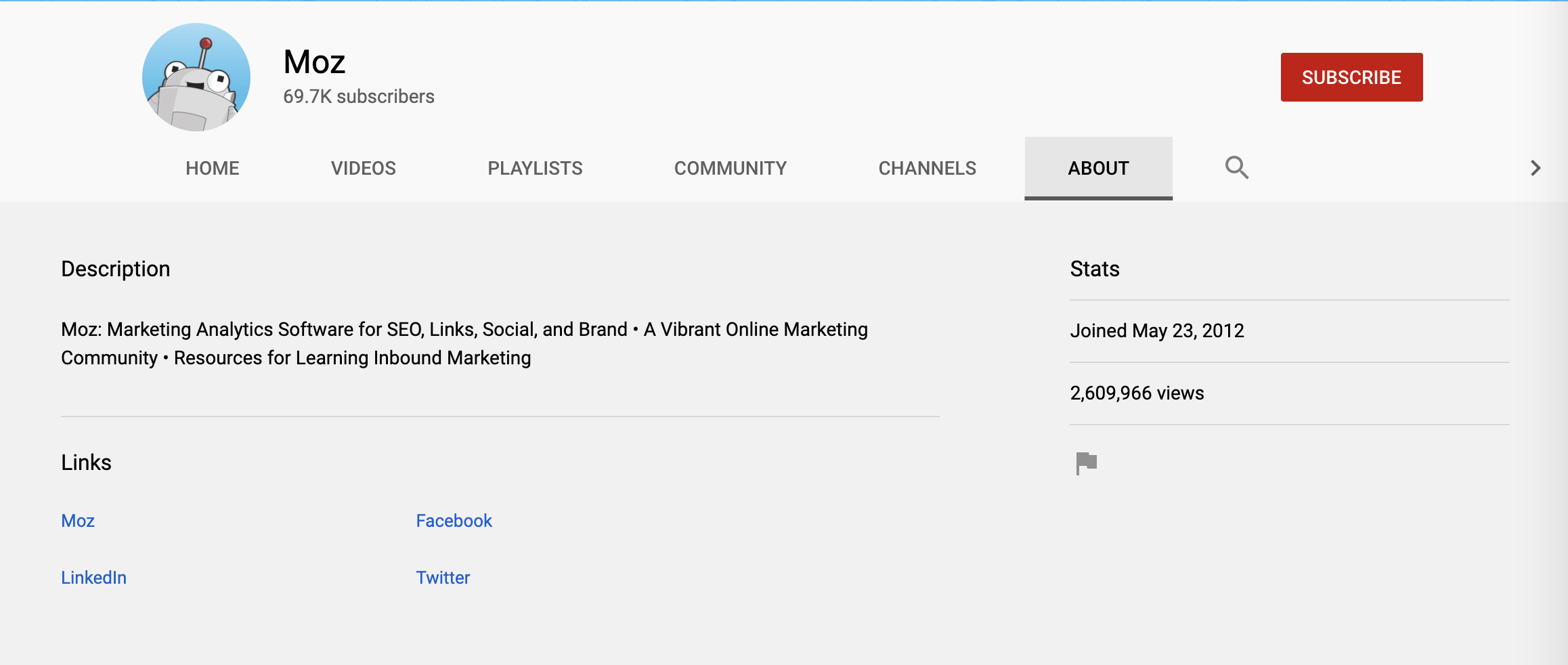 Even with the advances in artificial intelligence (AI), web crawlers still need help to determine what's in a video. Using keywords creatively on your video tags and descriptions helps the web crawlers index and rank your content. It is a simple strategy to help your video content rank high on Google, YouTube and other platforms.
Compelling Thumbnail Images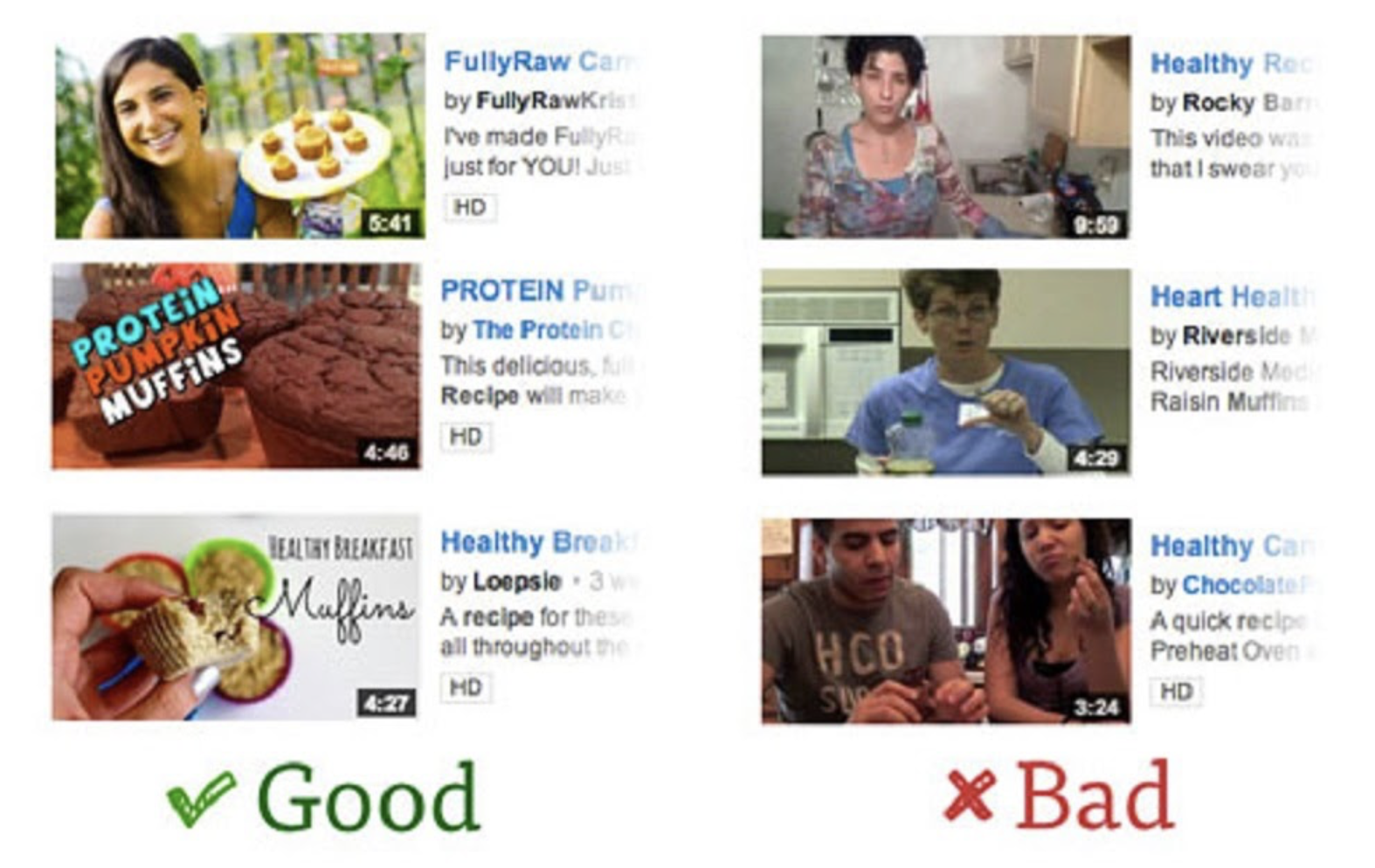 Photo Credit: Social Media Examiner
If you want visitors to click on your videos, make sure you have attractive thumbnails. These features make your videos stand out and increase the click-through-rate (CTR). It is a smart tactic in business SEO services to leverage the power of video marketing.
Personalize your YouTube channel
YouTube is a crucial platform in video marketing. This is Singapore's top social media platform and you should capitalize on its popularity to drive your SEO campaigns. Customising your YouTube channel is a great way to get more out of this platform.
Apply the feel and look of your brand on the YouTube channel to make it more visible. Using uniform colours and messaging creates a cohesive experience for viewers.
Local SEO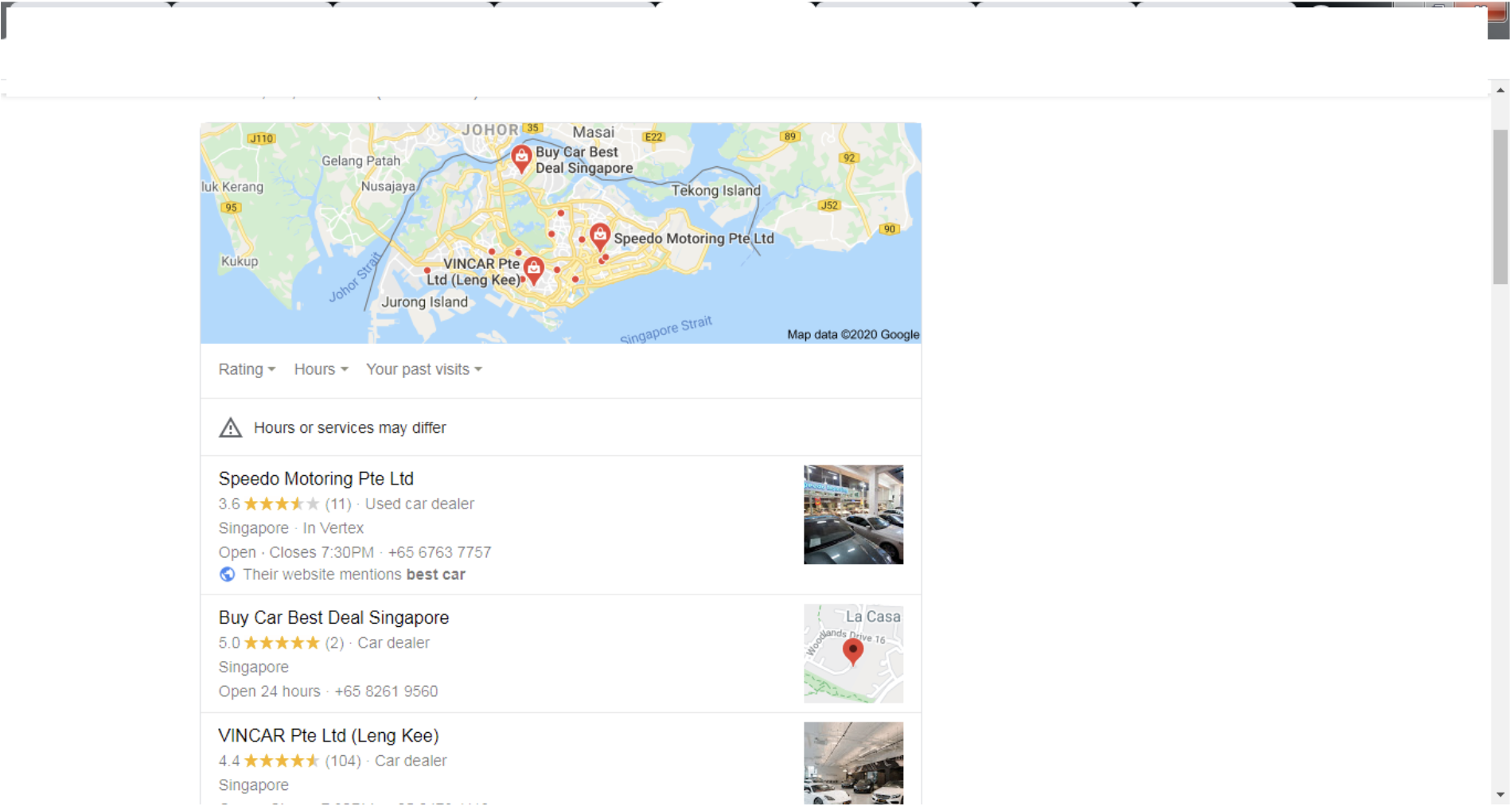 Image : Local results for the best car dealers in Singapore
Mobile marketing guarantees high ROI. Research shows 78% of local mobile searches result in an offline purchase. Local SEO is all about optimizing your website and social media presence to attract more business from relevant local searches. This strategy in business SEO services helps build your business' visibility to local customers when they conduct a search.
Local SEO ensures you get more foot traffic through the door as more local customers can find you. Here are some ways to boost your local SEO strategy:
Use Structured Location Data
A quick search for a car dealer in Singapore will give you results that include top businesses represented by a neat information card. The picture has a photo, location, rating address of the car dealer and other details.
Google accesses this information through structured data. Your web developer can help add structured data mark-up to your website. You can also use free tools available online to do this.
You can also optimise your business for local searches with google my business profile. This is an invaluable tool in business SEO services. It also provides crucial analytics to monitor the success rate of your local SEO campaigns.
Optimize your Contact Information
If you want to leverage local search engine result ranking, try to make it easier for your target customers to reach you. Local search happens in real-time and you have to make it easier for customers to find you. Local business SEO services focus on making your site more visible.
On your website and other business platforms, include your current business contact information, and the physical address if you have one. The NAP (Name, Address, and Phone Number) should be easily visible.
Make Your Site Mobile-Friendly
Most local searches now happen on mobile and you need to leverage this trend by auditing your site for mobile accessibility. You can use Google's free optimization tool to check how well your business site fares on mobile.
Google rewards mobile-friendly sites in line with its mobile-first index policy. A big part of business SEO services focuses on assessing your site's design and content for mobile compatibility.
Ecommerce SEO
An effective SEO strategy can help boost traffic to your eCommerce store. It also helps increase the visibility of your store to the target customers. You can showcase your product pages on Google and other marketplaces like Amazon.
This tactic also helps increase visibility and accessibility of your product pages for higher conversion. Some of the business SEO services that can promote the visibility of your ecommerce website include:
Optimize Product Listings for Google and Amazon
Google and Amazon are the go-to platforms for consumers. If you want to succeed in ecommerce, you have to boost the visibility of your product listings on these two marketplaces. Some of the business SEO services to enhance your product listings are:
Clear, HD product photos add to the appeal of your listing
Bullets in your product listing make it easier to read product descriptions.
Add long-tail keywords in titles and descriptions
Improve Site Architecture for Usability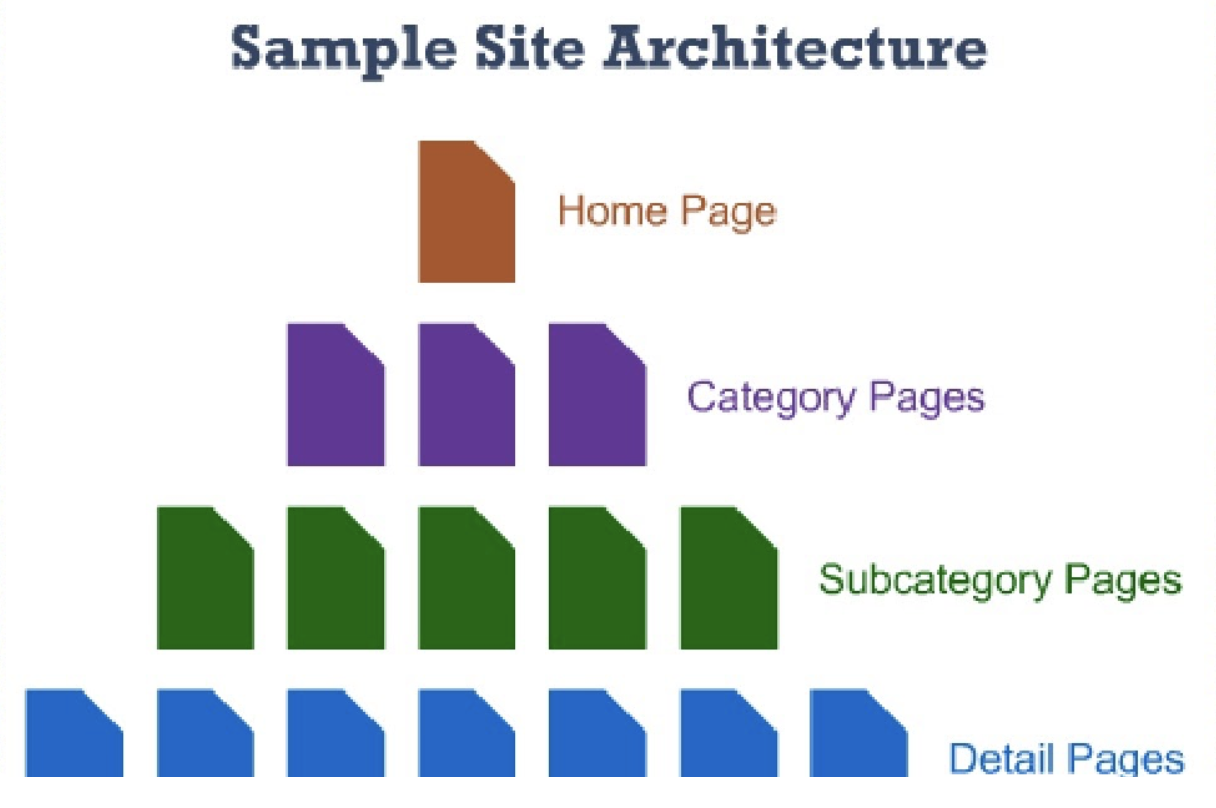 Example of Site Architecture. Photo Credit: Moz
Website organization is highly important in ecommerce sites to boost user experience. You have multiple pages and it's advisable to review the site architecture and improve it to eased navigation.
Tailor Content to Audience Needs
Your ecommerce site should provide valuable shopping information in addition to the product listings. Shoppers want such information to make the right decisions. Providing such valuable content helps boost the ranking of your website for target keywords.
Work on your site's content to become a source of quality information. This not only boosts your site's ranking on SERPs but also increases relevant traffic and consequently sales conversion.
Technical SEO
Technical search engine optimisation focuses on tactics you use to improve the technical aspects of your business website. The objective is to increase the ranking of its pages in the SERPs by helping search engines crawl your website efficiently. It is a critical component in business SEO services. Some of the technical SEO tactics include:
Build your 404 Page
While you might have the best web design and site architecture, sometimes users might encounter some problems on your website. This is where a 404 page comes into play. It is perhaps the most neglected web design element.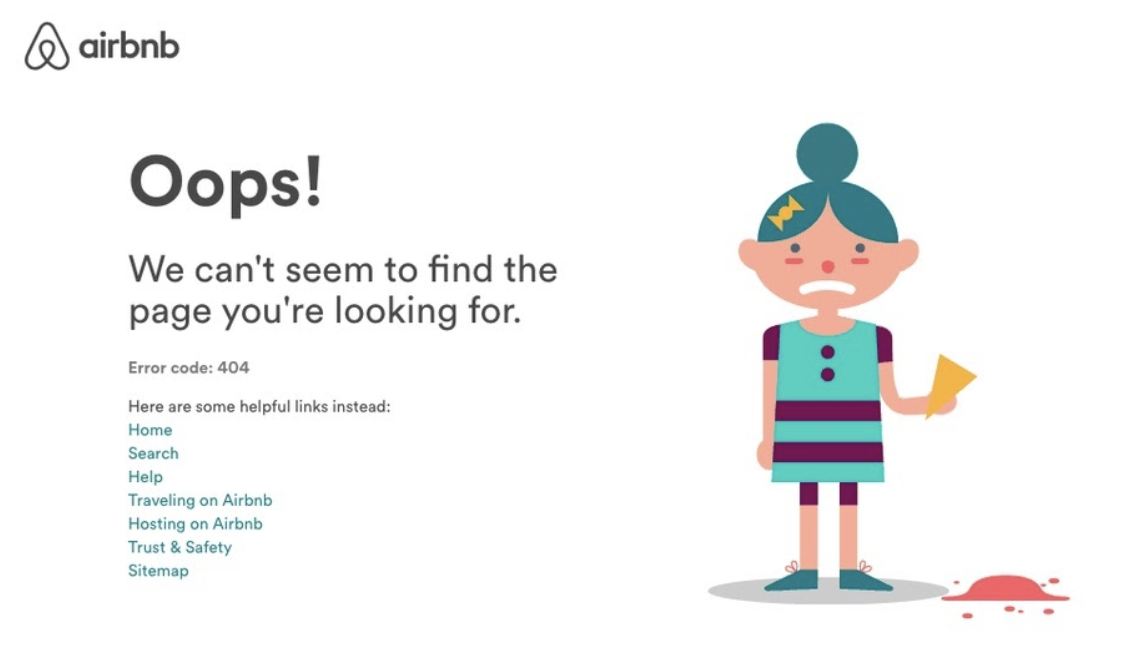 Photo Credit: Page Cloud
This page plays a critical role in user experience by telling the user where to go next in case of an error. Consider adding links on your homepage. You should also have the internal search bar or your sitemap to help users find whatever they need quickly.
Using Google Search Console
Google Search Console helps you understand your site performance in the organic results. This is a powerful SEO tool as it helps identify the weak areas on your site. You get full reports on indexed pages. You can then work on improving page speed, usability and resolving other technical errors.
Using Canonical Tags in URLs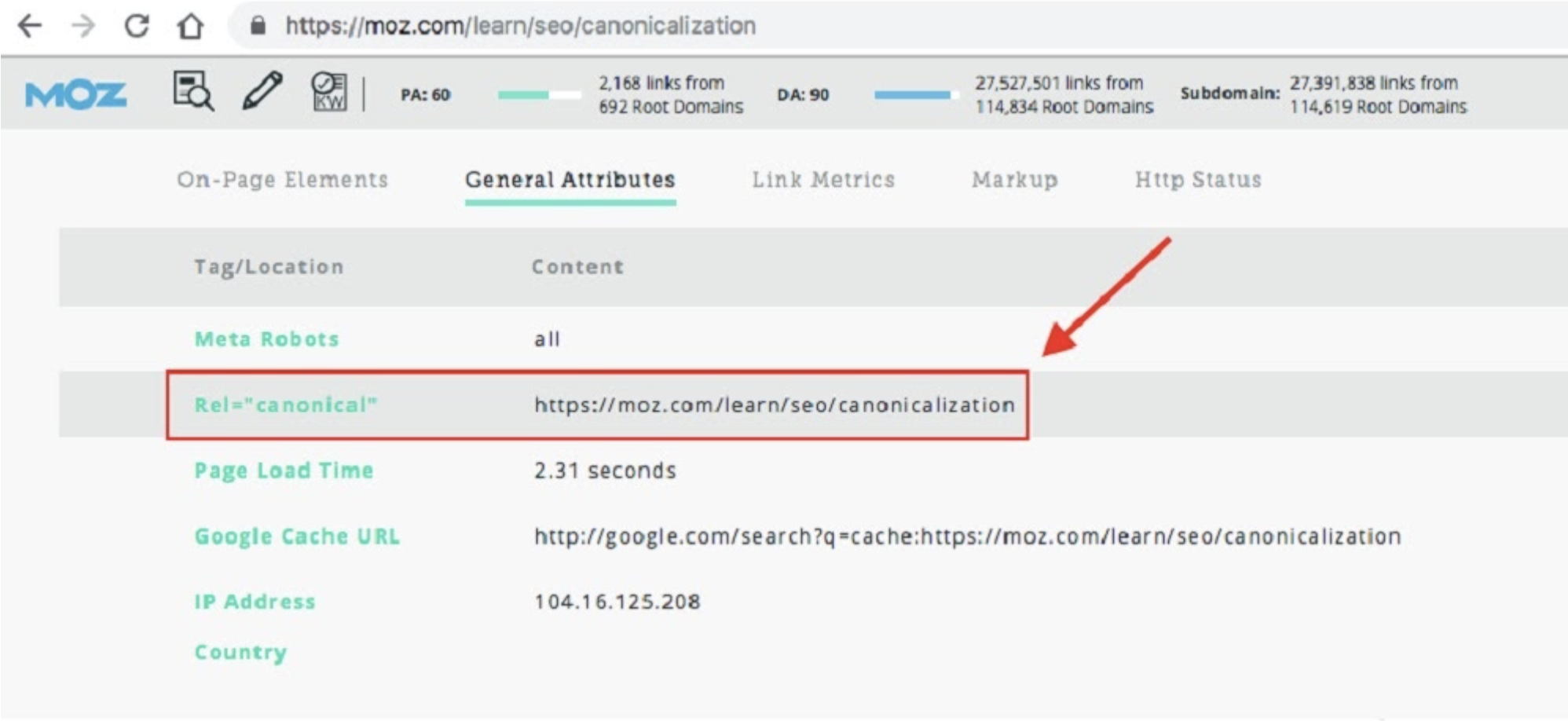 Photo Credit: Moz
Google is keener than ever and the company has invested heavily in streamlining its search engine capacity. You can easily suffer penalties for having duplicate content on pages in your website.
A smart way to avoid penalties is to use canonical URLs. This technique alerts search engines that certain similar URLs are actually the same. This works because you provide the canonical or/preferred version of a web page.
The Best Approach to your SEO Strategy
When creating a strategy for business SEO services, webmasters have the option of white hat vs. black hat SEO. In the early days of search engine optimisation, search engines had not optimised their systems. It was possible for webmasters to play the system through keyword stuffing, link baits and other underhand tactics. These techniques fall under black hat SEO.
Over time, search engines have refined their platforms. Google now does hundreds of algorithm updates and it's hard to play the system. You have to follow Webmaster Guidelines or white hat SEO to avoid penalties.
The tactics discussed here fall under white hat SEO and conform to Webmaster Guidelines. You can use them to rank highly for your target keywords without the risk of penalties.
Harnessing the Power of SEO
The best business SEO services make the difference between a successful online enterprise in Singapore and a failed one. If you want your business to survive in the modern fast-paced and competitive digital landscape, you have to leverage the latest trends in SEO. You already have much on your hands and this is where a local SEO professional comes handy.
When choosing an SEO partner, consider a company that has:
A track record. Look for referrals, reviews and testimonials
Up-to-date with the latest SEO trends and best practices
Uses cutting-edge SEO data tools for decision making
Broad range of business SEO services expertise from content writing, link building, social media marketing, mobile optimisation and more. The

best digital marketing firms

in Singapore offer comprehensive SEO solutions.
Partnering with an SEO company allows you to focus on the core business as these experts work in the background. These professionals bring expertise and the latest business SEO services to drive your company's growth. This long-term collaboration is the smartest decision you can make for your local business.