What is the first thing you do when you are looking to get more information or get your questions answered?

That's right.
So, if you are a B2B marketer wanting to generate more leads, one of the most effective ways to do that is to use Google AdWords and get your business in front of potential customers to be considered.
AdWords is Google's advertising service in which advertisers bid on relevant keywords for their ads to appear in Google's search results.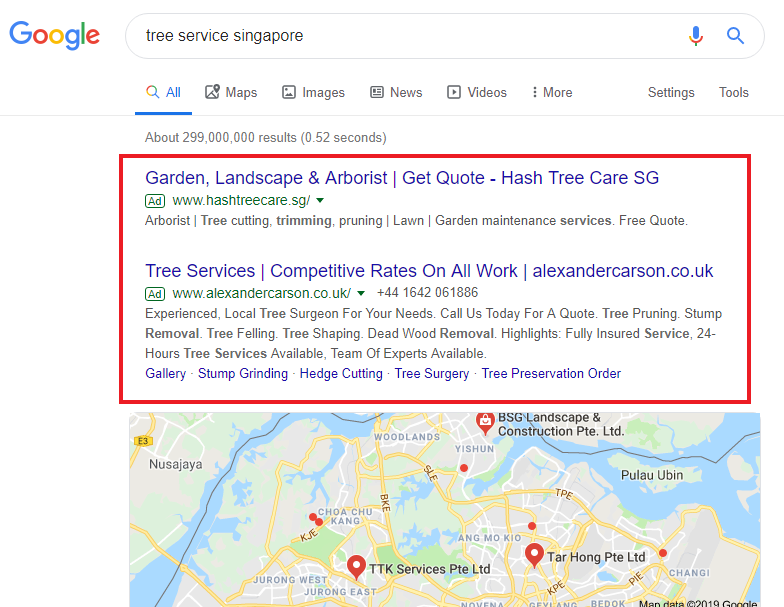 The biggest benefit of running lead generation ads on AdWords is that you target users who are actively looking for what you offer. For instance, if you are a tree service company and someone types "tree service Singapore", you would want to pop up in the paid search ads and get clicks.
Due to AdWords' focused targeting efforts, with the appropriate selection of keywords, you can drive more qualified leads from your website.
Ask any marketer what their biggest concern is and they will say, "Are my ads working?".
Well, AdWords answers that for you too by letting you consistently evaluate ROI and understand what's working and what's not so you can make tweaks in your campaign. From who clicked your ad to how many leads you generated via AdWords – you have access to every little data point to ensure you make every penny count.
If that's not enough, with 46% of clicks going to the top three paid ads in search results, it would be silly to not use this platform to generate leads.
How to Create a Successful Lead Generation Campaign on AdWords?
When users enter keywords relevant to your business, your ad shows up in the paid search results section.
On clicking the ad, they will be directed to your landing page which is designed to obtain their details.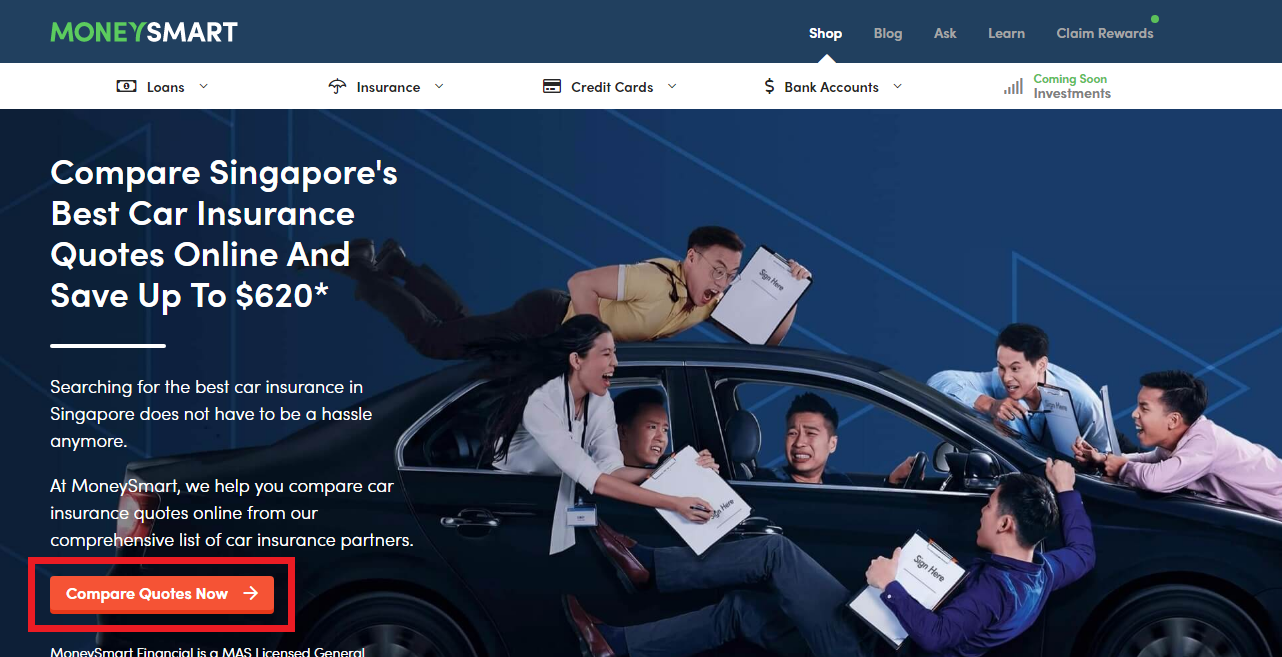 Here's a step-by-step guide on how you can run lead generation ads on AdWords –
Step 1: Perform keyword research using Keyword Planner
The first step is to identify the right keywords that will attract leads but it's not as simple as it sounds. You cannot bid on generic keywords and expect to magically acquire leads.
Instead, focus on descriptive, long-tail keywords which are longer phrases and generally have lesser competition. Long-tail keywords get more specific audiences with higher intent, giving you better ROI.
Keyword planner is Google's free tool to help you find the best keyword ideas for your business.
1. Login to your Google AdWords account, click on 'Tools' and select 'Keyword Planner'

2. Click on 'Discover new keywords'
3. Enter the URL of your landing page or insert words related to your product or service and click 'Get Started' when done
4. In the next step, make sure the 'Location', 'Language' and 'Search networks' are accurate and as per your business. We recommend keeping 'search networks' to Google unless you want to also advertise on other Google properties such as YouTube, etc.


5. As you can see, Google has suggested 1,212 keyword ideas. You need to now decide which ones to focus on to get the right kind of leads. So, click on 'Add filter' to narrow down the list
6. You can then view the various filter options
7. If you want specific word/s or phrase/s to appear in all the keywords, click on 'Keyword text' and enter those words/phrases
8. In the same space, you should also insert negative keywords by clicking on the downward arrow and select 'does not contain'. When users type this word/phrase, they will not be shown your ad. Using negative keywords helps reduce your wasted spends
9. This column gives you the search volume for each of the keywords. Broad keywords with greater monthly searches will fetch you clicks but you might also invite users who are not really interested in your product/service whereas keywords with lesser monthly searches will attract clicks from those who are genuinely interested. Hence, ensure you choose keywords that are a mix of high and low volume searches
10. Select the keywords you want, select 'add to new ad group' and click 'create'
Step 2: Optimize Landing Page
You paid money to run a lead generation campaign but all your money will go down the drain if your landing page does not manage to generate leads.
A lead generation campaign is only considered successful when the landing page is able to convert a visitor into a lead. So, here's how you can ensure the landing page is optimized to maximize conversions –
1. Powerful headline and copy that is in line with your search ad and keywords. Keep them succinct and meaningful while addressing a problem or posing a solution
2. Clean and simple design that is easy to navigate and devoid of clutter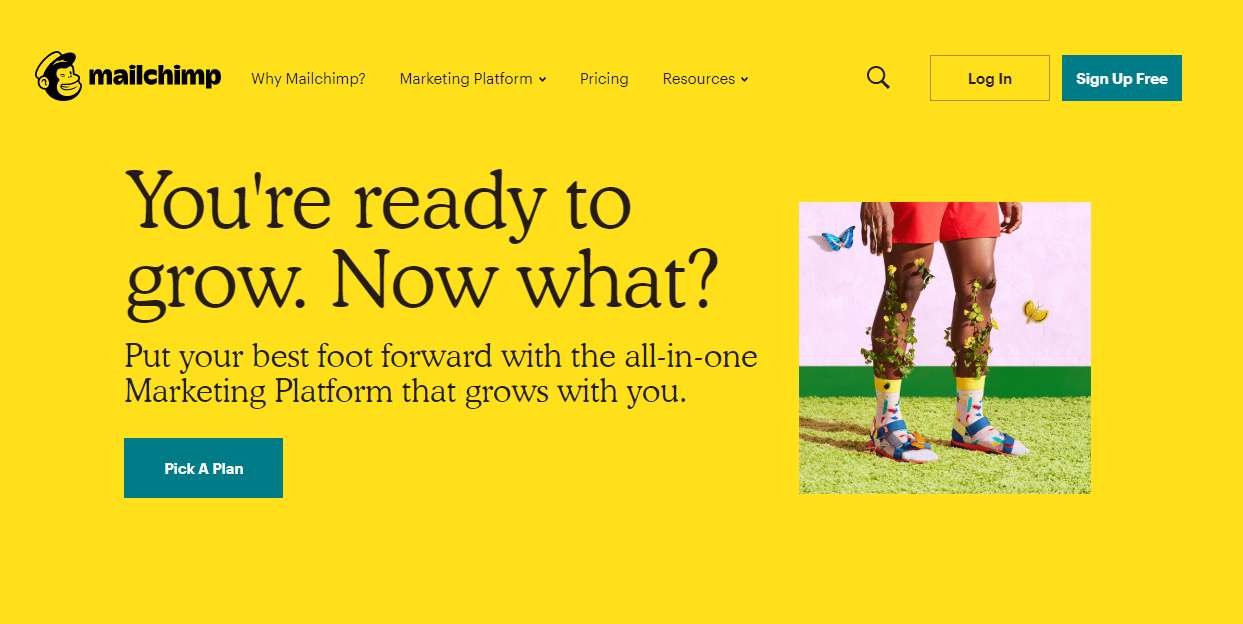 3. A feature image or video that is attention-grabbing and communicates the value of the offer, product or service. Don't make the mistake of adding too many visuals as that just confuses the user
4. Simple lead gen form to collect only the required information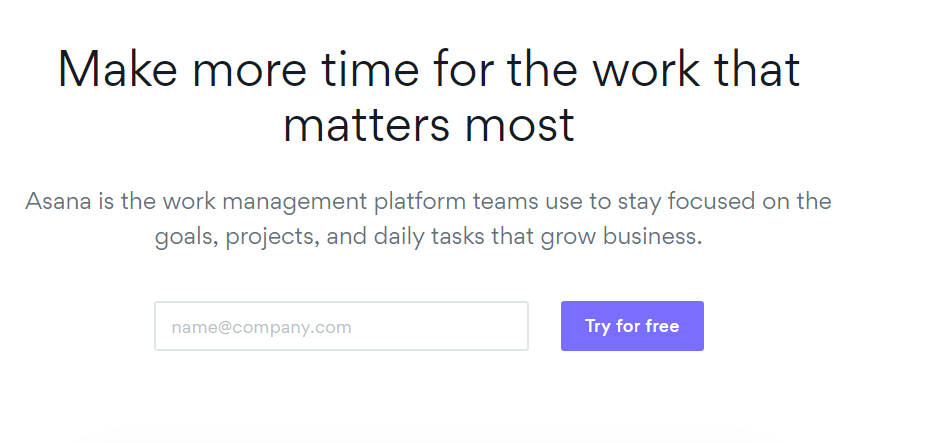 5. Have a straightforward call-to-action button. You can also use a contrasting color for it to pop and be easily visible
Step 3: Create Ads
Your list of keywords is ready, your landing page is ready, now let's look at how you can use those keywords to direct users to the landing page by setting up ads. The ads need to be relevant to the content of your landing page and entice users to click on it
1. On your campaign manager dashboard, select 'Campaigns', click on the '+' sign and 'new campaign'
2. Select 'Leads' and click 'Continue'
3. Select 'Search' and click 'continue'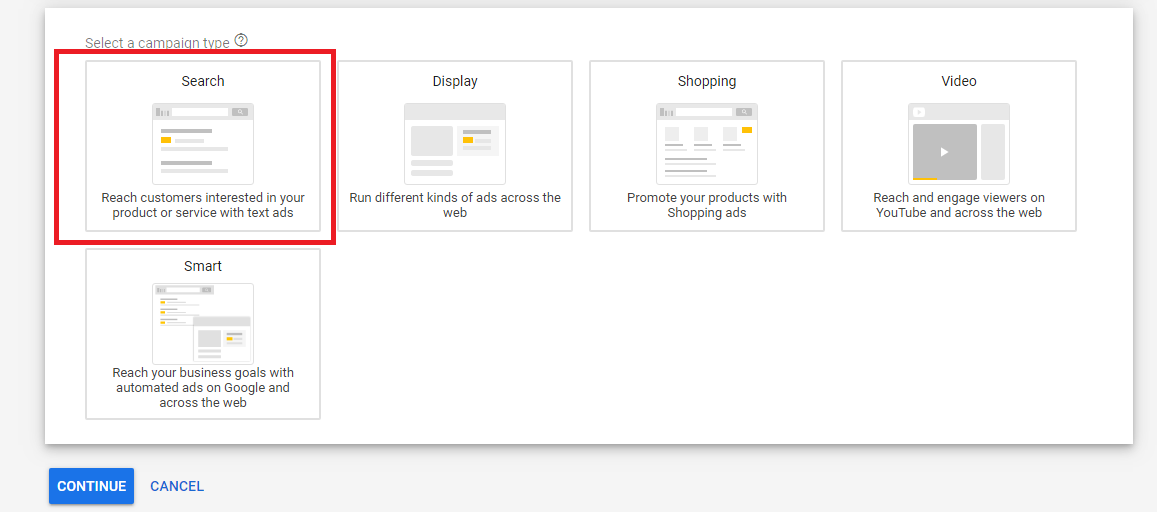 4. As you are directing users to a landing page, select 'Website Visits' and enter the URL
5. Enter the campaign details such as the ad network, location and language

6. Enter your monthly/daily budget and select 'clicks' as the bidding strategy
7. Name the Ad Group and start selecting the keywords from the side bar
8. Enter the headlines, URL and description of your ad. Headline 1, 2 and 3 appear in succession. Ensure you include your most important message in the first 2 headlines. The path URL feed gives users a better indication of where they will be directed. Make sure you use the keywords across the headlines and descriptions. Click 'Save' once done
Step 4: A/B Testing
It's always advisable to A/B test your ads to determine which ones are doing well and fetching results.
Start with making 2 ads under one ad group. Each of them must have either different headlines, description or CTA but should be closely related to each other with respect to the keywords used.
Once the campaign begins, if you see Ad A is performing well, you can pause the other and vice-versa.
Advanced Techniques on Managing Your Ads After You Launch
Once the ads start running, you need to keep a close check on what's working and what's not. Here are some best practices you can follow to ensure the ads are effective –
Tip #1 – Setup Display retargeting campaign for audiences who came from search ads
Prospects may have visited your website from a search ad but most would not convert to become a lead in the first interaction. In such cases, this is where remarketing can help..
How to set up Display Retargeting Campaigns
To set up, you will need to insert a javascript on your website which will capture the details of website visitors who can then be retargeted via display ads.
Go to Shared Library > Audience Manager > Audience Sources. Click on Set Up Tag under Google Ads Tag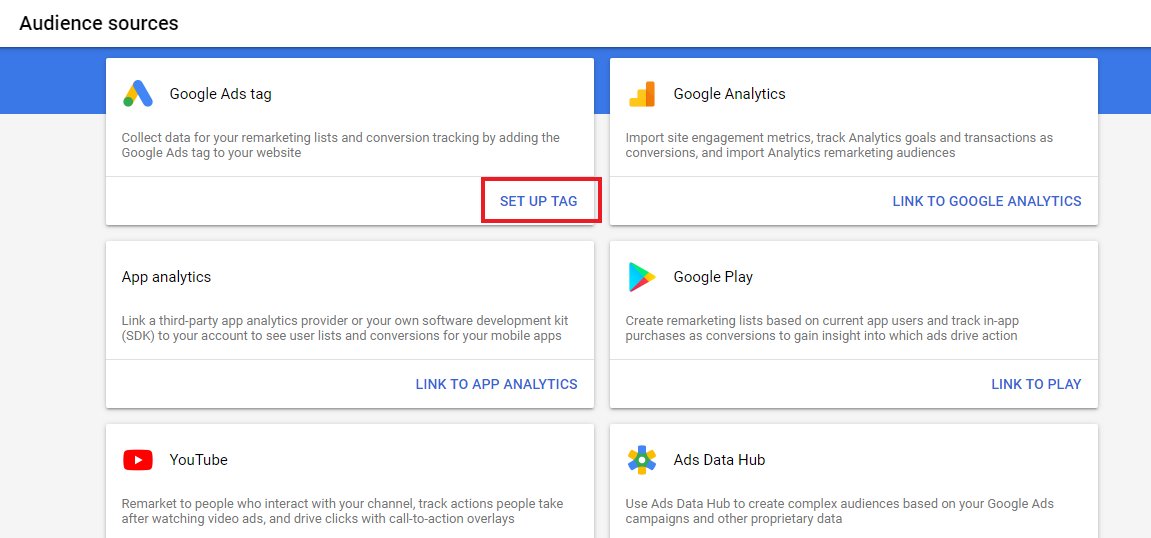 Click on the first option and select 'Save and Continue'
Select the option well-suited for you

If you click on 'Install the tag yourself', you will have to paste the tag between the <head></head> tags of every page of your website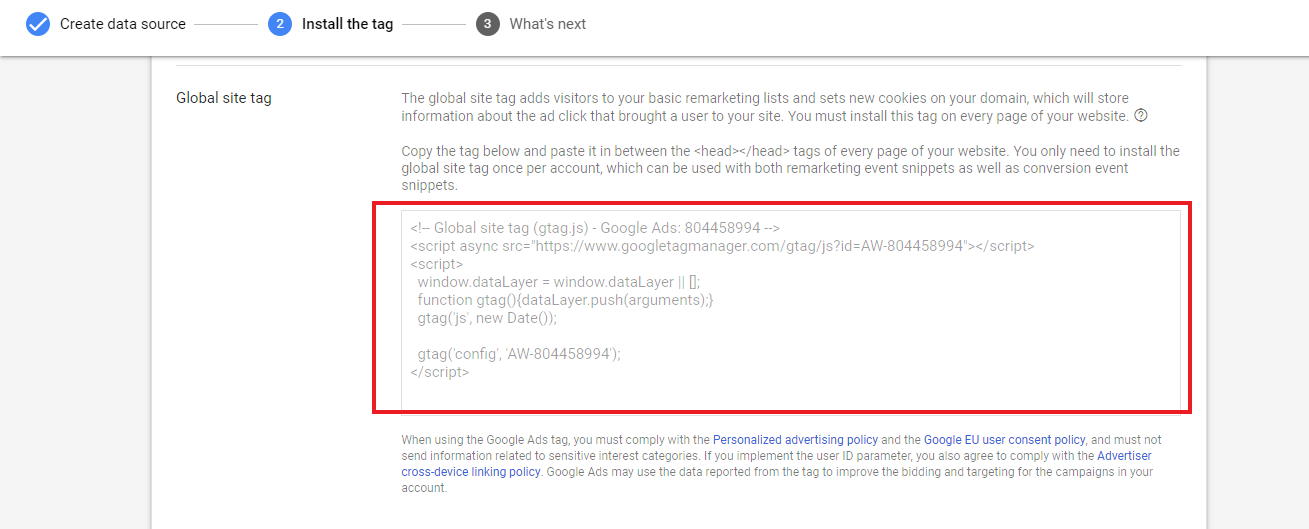 Once the code has been seeded, you can set up the display retargeting campaign for visitors coming from search ads.
Tip #2 – Do a keyword analysis and add more keywords
After you've ran the ads for a while, you want to double down on those search keywords that have worked for you, so you may potentially reach out to more audiences. To do so use the search terms report and analyze how the keywords are performing.. Use Keyword Planner to find new keywords and decide which keywords can increase clicks.
How to run a quick keyword analysis to add more keywords
Go to Keywords > Search Terms

Sort keywords by the highest CTR and conversion rates to see which search terms are getting the most traffic. Select the keywords that are performing well and click 'add keyword'
Tip #3 – Potentially add negative keywords
If you've set up any broad match campaigns, it is likely that you might be getting quite a bit of irrelevant traffic from these audiences.
For instance, if you are advertising for an automation software for legal firms, a broad based keywords that you could be targeting would be, "legal software".
And it will be likely that you might also be getting traffic from people who searched for "mou legal documentation templates". In such cases, it is clear that people who are searching using such keywords don't come from law firms; they were most likely business people who were searching for legal templates. As such, these audiences would be deemed as irrelevant people for your business.
Look for irrelevant keywords and phrases that are triggering your ad and add them to the negative keyword list. This helps you maximize ROI and decrease ad spends.
How to add negative keywords in your search campaign
Go to Keywords > Search Terms
Identify keywords with high cost and zero conversions and add them as negative keyword
Tip #4 – Add RLSA campaign
In Tip #1 above, we wrote about how to remain top of mind awareness through Display Remarketing ads. Remarketing List for Search Ads (RLSA) is another form of remarketing, where you customize your search campaign depending on whether a user has previously visited your website. This helps you acquire more qualified leads, resulting in better ROI and increased conversion rates.
How to set up RLSA campaigns
Select the campaign you want to modify, click Audiences and select the pencil icon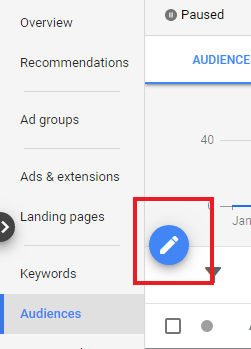 Select the ad group you want target, click Targeting and select Website Visitors
Tip #5 – Add responsive search ad campaign
Coming up with multiple variations of ad creatives for A/B tests may be cumbersome. This is where the responsive search ad campaign can do all the A/B testing for you.
All you have to do is to write multiple headlines and descriptions for Google to test various combinations and Google will automatically optimize the highest performing ad for you.
How to set up Responsive Search Ad Campaigns
Go to Ad Groups > Ads & Extensions, press the '+' icon and click 'Responsive search ad'
You can then add multiple headlines and descriptions

Final Thoughts
We can all agree that Google AdWords is an effective lead generating tool owing to its ability to target users who are genuinely interested in your product/service and the fact that is a low-cost solution. So, run lead generation ads on AdWords with the right keywords, drive targeted traffic and be sure to boost your leads.