Some B2B marketers end up doing an incomplete analysis while defining their buyer personas. Because of this, their marketing efforts fail to be truly effective.
So, here's a comprehensive guide that will help you create your ideal B2B buyer personas. But first, let's understand their importance.
The Need for Buyer Personas
Winning over customers is more difficult than ever today. Relevant content, personalized engagement, and tailored recommendations are the need of the hour.
72% of business buyers expect businesses to offer personalized engagement based on their needs. So, the only way to earn the trust of your customers and win them over is to know them well and personalize your communication based on their needs.
For this, you need their demographic, firmographic, psychographic, and other data to create profiles of what your ideal buyers might look like. The better you know your buyers, the easier it will be for you to personalize your engagement and delight them.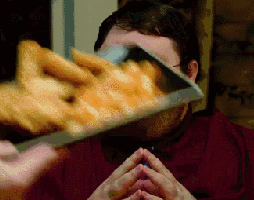 However, many marketers end up defining their buyer personas the wrong way – mostly because they ask questions that are too generic. Such questions prevent them from capturing the smallest of details about their buyers' experiences, motivation, pain points, focus areas, and so on. As a result, these buyer personas fail to be truly effective.
Example of a poorly defined buyer persona
CEO and Founder of the Buyer Persona Institute, Adele Revella says:
Keeping this in mind, here's how you should define your ideal B2B buyer personas.
Step 1. Define Negative Buyer Personas
Most B2B marketers do a great job of identifying the personas they would like to engage with. However, many of them tend to miss one crucial detail – identifying the ones they shouldn't engage with. These are your negative buyer personas or your less than ideal buyers.
Defining your negative buyer personas is as important as creating your ideal buyer personas. This will ensure that you don't end up wasting your time and resources in pursuing leads that just won't convert.
For example, if your target audience comprises influencers and decision makers in MNCs, then you shouldn't waste your time on SMEs (or SMBs).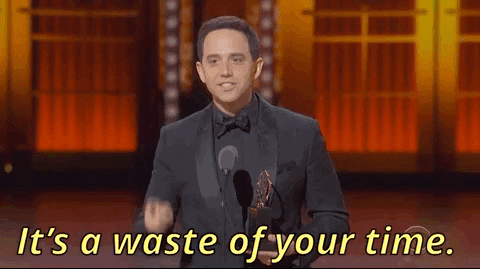 Step 2. Stop Asking Generic Questions
There are tons of articles on the web that will give you a list of questions to ask your customers when defining your buyer personas. The problem with most of these questions is that they are too generic. Such questions would do little to help you in the real world.
Commonly asked questions while creating buyer personas
So, instead of asking generic questions, use a combination of qualitative and quantitative techniques as shown below.
Free B2B Content Strategy Template
Not sure where to start when it comes to your content strategy? Struggling to gain traction? Grab our free B2B content strategy template to help you document your strategy.
DOWNLOAD NOW
Step 3. Qualitative Analysis
First, identify the people you need to interview. Choose from a mix of your current and past customers, lost leads, and the customers of your competitors. Once you have this list, you can begin your email outreach. Here are the most important things to keep in mind:
#1. Use the Right Email Pitch
To increase your chances of getting favorable responses, follow these guidelines:
Introduce yourself first.
Get straight to why you are reaching out.
Set the right expectations about the amount of time you might need (15-30 minutes).
Suggest a few time slots they can choose from.
You could include an incentive for their time (such as a gift card).
Here's an example of a good email pitch:
#2. Ask the Right Questions
Creating buyer personas go way beyond simply knowing the profiles of your buyers (based on demographics, psychographics etc.). You also need to understand how they feel about doing business with you and how they went about solving a recent business problem.
To ask the right questions, you need to consider the 5 Rings of Buyer Insight as shown in the infographic below:
Based on the above methodology, the questions you should be asking are:
What event(s) triggered you to look for a solution such as this?
How did you go about finding potential solutions?
How did you narrow down on the most suitable options?
What criteria or process did you employ to evaluate these options?
Based on these, where did our solution stand against the competition?
#3. Use Effective Probing Techniques
During the interview, don't be in a hurry to capture the most important bits and pieces of information. Keep the following things in mind while probing:
Go slow and capture the entire story.
There's no need to follow a script, just go with the flow. When you allow your interviewees to share their experiences uninhibited, you're likely to get the most valuable insights.
Do not ask direct questions about your company, website, campaigns, or solutions. Instead, focus on their experiences. This will give you a lot more information.
Ideal Buyer Persona – Example
This buyer persona is extremely detailed and captures the complete story about how and why Master Architect Max makes a buying decision. It contains valuable insights for marketers and goes way beyond capturing just demographic and firmographic details to cover all the 5 Rings of Buying Insight.
It helps you understand Max' role, responsibilities, and goals which tell a marketer how their solutions might benefit them. Knowledge of how Max is measured and the challenges he faces tell us what success means to him. It also covers their buying process, decision making criteria, and the best means and times to reach him – all of which are crucial insights to help marketers influence his buying decisions.
Just as we have defined an ideal buyer persona above, it's equally important to define our negative buyer persona – the leads we shouldn't waste time pursuing. Here's an example of such a persona.
Negative Buyer Persona – Example
You'll notice that the negative buyer persona is as detailed as our ideal buyer persona. This is the correct way of defining B2B buyer personas. You need to stop asking generic questions and focus on capturing the whole story.
Step 4. Quantitative Analysis
Once you've done a qualitative analysis, you should validate the information you have collected with some quantitative data you might already have. This can include demographic data, salary data, and the resources buyers use to look for information to solve a business problem. Here's how:
#1. Use Google Analytics
Step 1: To find out demographic data (age and gender) about your website visitors – Go to Google Analytics > Audience > Demographics > Overview
Step 2: To find out the interests of your website visitors – Go to Google Analytics > Audience > Interests > Overview
#2. Find Salary Ranges
Knowing salary ranges of your buyers is important because this gives you an indication of where they stand in their organizational hierarchy. This will help you determine how you should communicate with them.
For example, how you interact with an influencer will differ greatly from how you interact with a decision maker. To find out salary ranges for various roles across various industries in Singapore, you can refer this useful guide.
#3. Use SimilarWeb
Interviewees are likely to share the names of sites they use to look for information on how to solve their business problems. You can uncover more such sites by using the SimilarWeb tool. Just enter the name of a site you already know and then check out sites similar to it as shown below.
#4. Use Quantcast
You can also use the Quantcast tool to know your customers better and validate the information you've obtained from the qualitative analysis. This tool will help you gather demographic data about your website visitors as well as information about the kind of web media they consume.
You'll also get to read their behavioral patterns and psychographic motivations that drive search intent. This tool also allows you to gather similar data for other websites so you can see how you fare among your competitors.
Final Thoughts
As you can see, creating your ideal B2B buyer personas is way more than just profiling your customers. You need to also define your negative buyer personas, ask the right questions, probe effectively, and use a combination of qualitative and quantitative techniques to create your ideal personas.
Free DataStudio Marketing Report
Improve your marketing reporting with our free DataStudio template that pulls data from Analytics, Google Ads, and Search Console to get a 360 degree view of your digital performance.
DOWNLOAD NOW