Running paid advertising campaigns gets your brand in front of the right prospects, drives traffic to your website and generates leads.
While you can generate leads through email marketing, social media and other organic channels, there's no denying that online advertising lets you attract the right audience and reach them where they are, while yielding quick results.
Let's take a detailed look at the various online advertising formats you can leverage to generate high-quality leads.
Here's the ultimate online advertising guide to generate leads for your B2B business.
Facebook
"Use Facebook advertising for B2B lead generation?"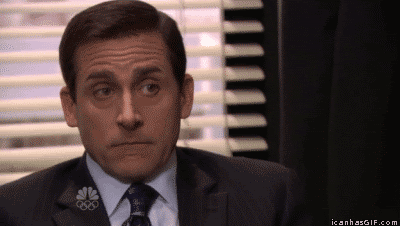 One of the most common misconceptions B2B marketers have is that their company does not need Facebook because they feel that the platform is better suited for B2C companies.
Well, what if we told you that Facebook could very well help your B2B company generate quality leads too?
Let's take a look at what makes Facebook a useful lead generation tool and how you or your digital marketing agency can leverage it to meet your marketing goals.
Why Facebook is a Great Platform for B2B Advertising
If you are one of those who conveniently skips adding Facebook in their lead generation plan, you are missing out on a huge opportunity. It's time to embrace this advertising and lead generation tool as we give you three solid reasons on why it makes for an excellent platform for B2B advertising –
1. Your audience is on Facebook
Contrary to what you think, your audience IS on Facebook – yes, even those business decision-makers of companies you intend to target.
The median amount of time spent on Facebook by business decision makers each day is 74% higher than other people on the platform. Not only that, but they also spend quality time engaging with a wide variety of content, giving you ample opportunity to reach out to them with the right message.
2. Acquire Marketing Qualified Leads (MQL)
You might say, "but no one goes on Facebook to actively search for my business' solutions" – you are right, but that does not mean you cannot target your desired audience with relevant content to influence their decision and convert them eventually.
No, it's not as straightforward as showing them an ad and then getting people to be directly interested in your product or service. But Facebook advertising presents a fantastic way to get your intended audiences to register for your event or even to register for a whitepaper download.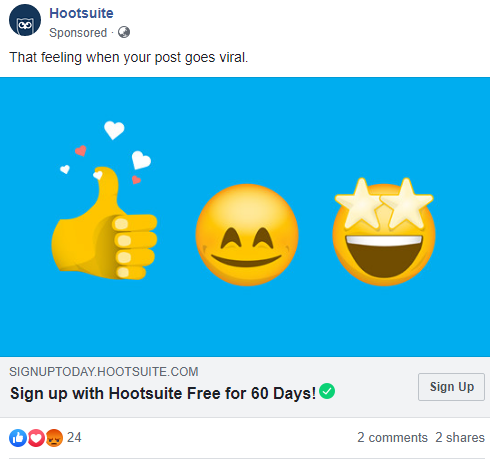 How to Create Ads on Facebook?
Now that you may be a little more open about the idea of how you can leverage on Facebook to drive leads for your B2B company let's take a look at how you can create ads on this powerful platform –
1. Identify your audience persona
You need to identify who your ideal audience is to target them with personalized and relevant content. Here's where creating buyer personas is extremely useful – it gives you a clearer picture of who you should and should not engage with.
Buyer personas consist of the following details –
Demographics – age, gender, marital status, occupation, income
Location
Website behavior
Interests
Communication preferences
Goals, motivations and pain points
Are you wondering where you can get all this information from? Enter Facebook, which has access to all these details that will help you target your audience more effectively.
Let's look at two scenarios –
You don't have an existing database
You have an existing database
Scenario A: No existing database
If you don't have a customer list, you can conduct your market research using Facebook's Audience Insights, which is a powerhouse of customer data.
1. Log on to Facebook Ads Manager and click on 'Audience Insights'

2. Click on 'Everyone on Facebook'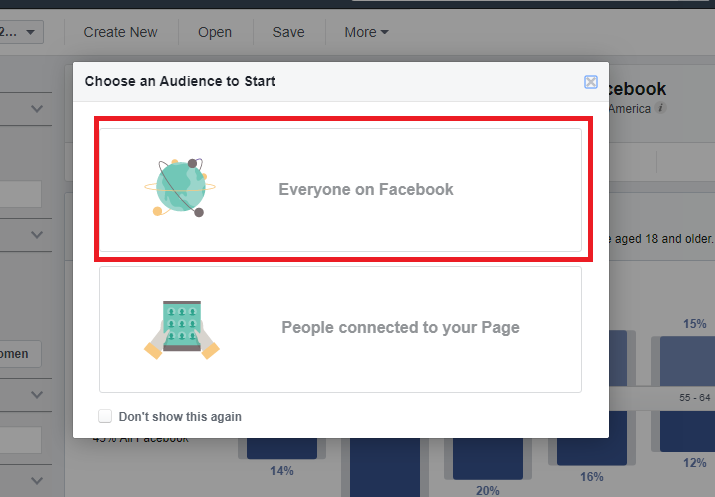 3. You can then see a comprehensive dashboard which predominantly covers the following categories –
Demographics – age, gender, education level, relationship status, job title
Page Likes – pages/content your audience is likely to engage with
Location – geographical location and language
Activity – audience's behavior and activity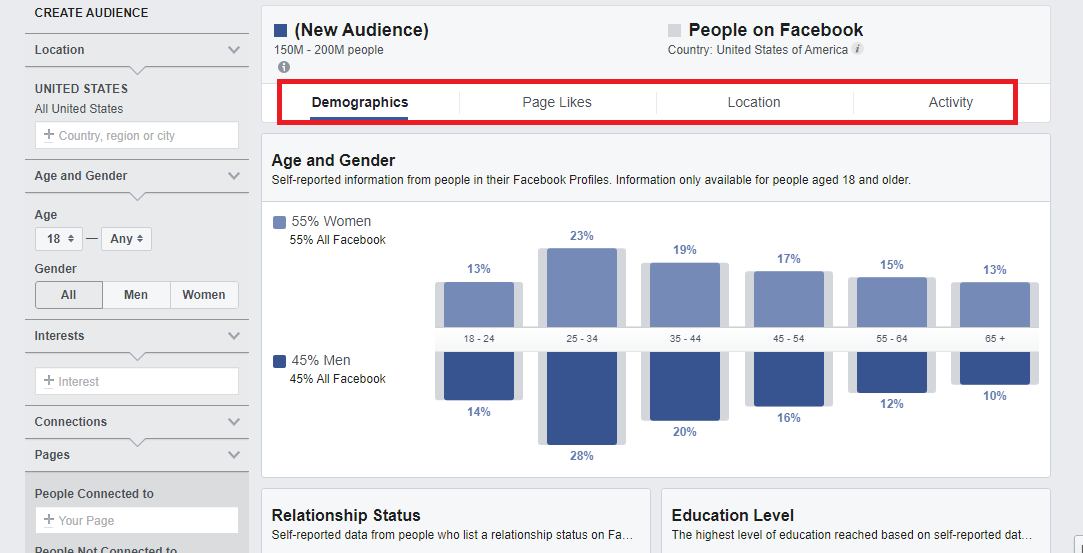 4. The default country is set as the United States. Remember to change that to suit your business' requirements. You can even insert more than one country under 'Location'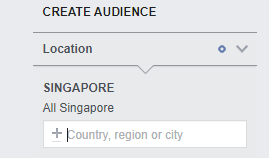 5. Similarly, you can include the other parameters under 'Interests', 'Age', 'Gender' and 'Pages'. Under 'Pages', you can also include your competitors' pages to tap into their following too.
For instance, if HubSpot is your competitor, you can insert interests such as marketing, entrepreneurship, HubSpot, digital marketing, marketing automation, etc. to narrow down the target audience.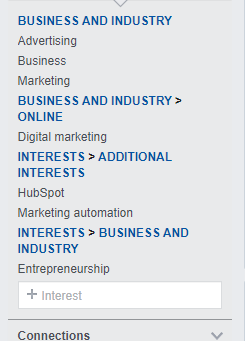 6. Once your audience is created, it is time to evaluate the insights Facebook offers to understand your target audience better. So, go under each tab and analyze the information.
For instance, 'Page Likes' tells you the top 10 categories and pages your audience engages with – giving you a wider pool of shared similar interests you can target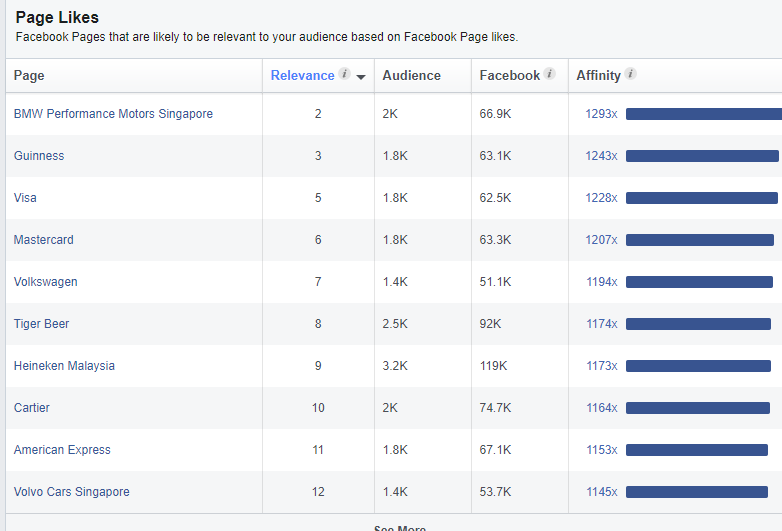 7. Once you are done studying the data, click on 'Save' to save this audience for targeting when you choose to run an ad

Scenario B: You have an existing database
If you have customer data in hand, it's time to put that to some good use now.
a. Target using Custom Audience
Custom audience lets you target people who are already part of your audience base – they can be part of your email list, website visitors or app users. The idea is to match the data you have with their respective Facebook profiles for enhanced targeting.
In other words, Custom Audience lets you retarget people who are familiar with your brand and have an existing relationship with it.
The best part about using this Facebook feature is that if users find your ad interesting, not only do they share it on their profile but they also tag their friends in the comments section which is a great, organic way to expand your reach.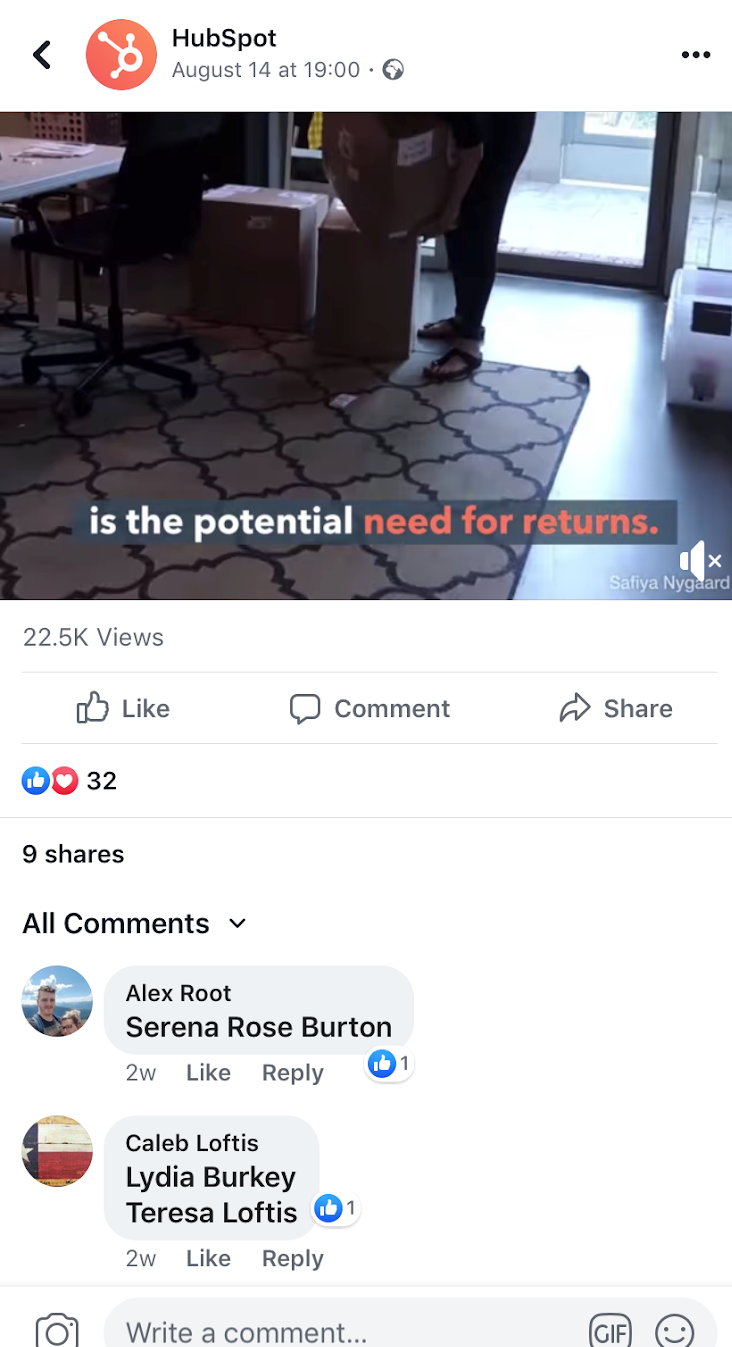 Here's how you can start targeting using Custom Audiences –

1. On Ads Manager, under 'Assets', click 'Audiences'

2. Under 'Create Audience', click 'Custom Audience'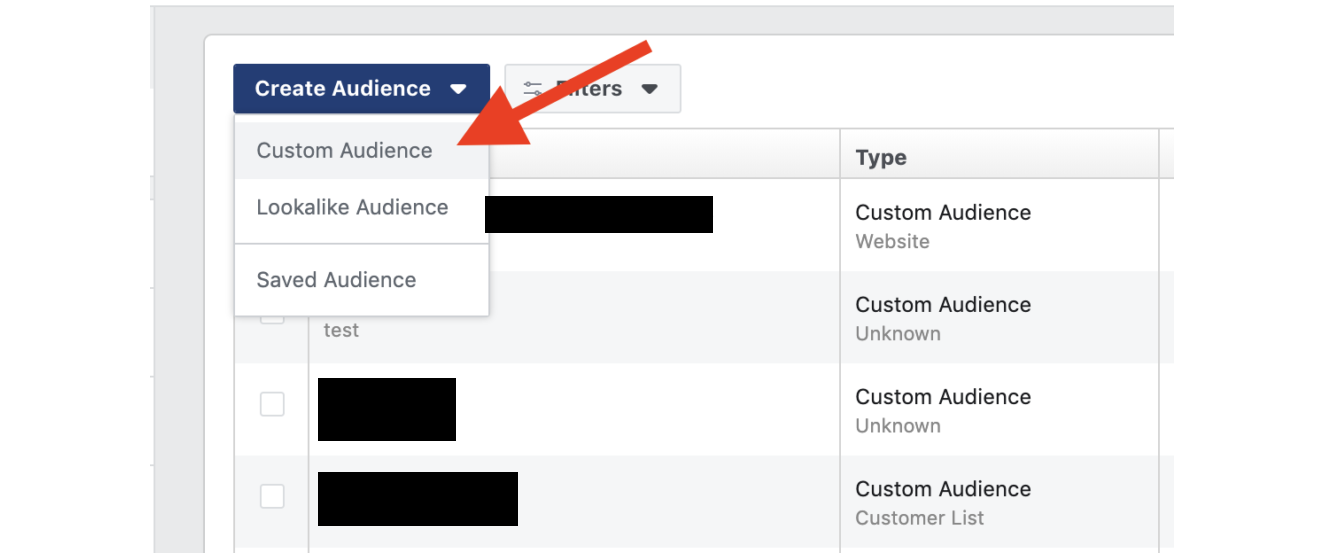 3. You will be presented with a range of source options –
Customer file – includes data from your CRM system such as contact numbers, email ids, etc
Website traffic – this is obtained from installing a Facebook Pixel code on your website to target all users who visited your website
App activity – involves setting up Facebook SDK in your app to track people who use your app
Engagement – includes people who engaged with your content on Facebook
Click the source you have data for
4. Let's say you click on 'Customer file' – upload your .txt or .csv file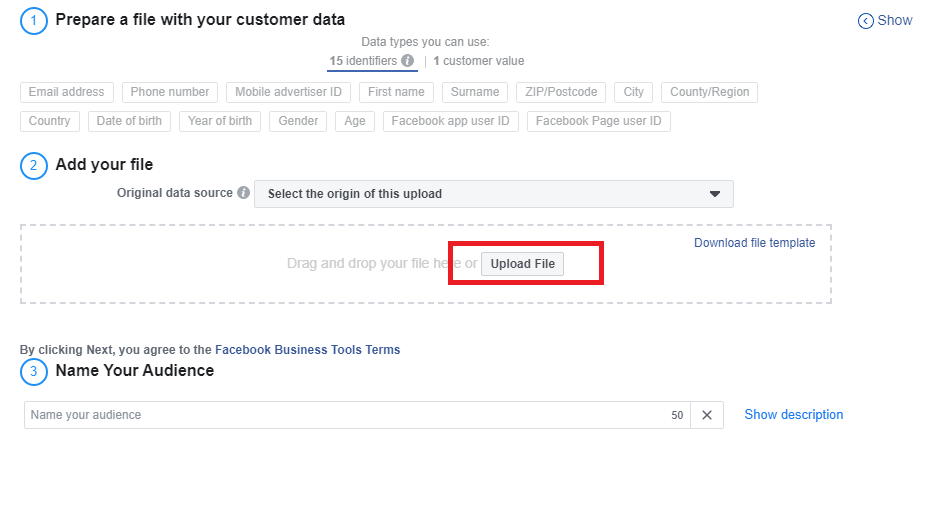 b. Run Lookalike Audience
"Engaging with existing customers is alright, but what about acquiring new ones?" you might ask and rightly so. Don't worry – Facebook has a provision for that as well.
Lookalike audience lets you target the set of people who are similar to your existing customers and are therefore likely to show interest in your business. Facebook scans for people who demonstrate attributes similar to your target audience.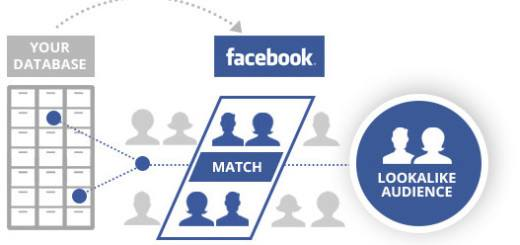 Source: Megalytic.com
Here's how you can build a lookalike audience to target –
1. On Ads Manager, under 'Assets', click 'Audiences'

2. Under 'Create Audience', select 'Lookalike Audience'

3. Choose your audience source (which can be your existing custom audience), location, and size. That's not all; you also get to decide how closely you want the lookalike audience to match your existing audience. For instance, 1% includes people who are the closest match, and the size widens as you move towards 10%.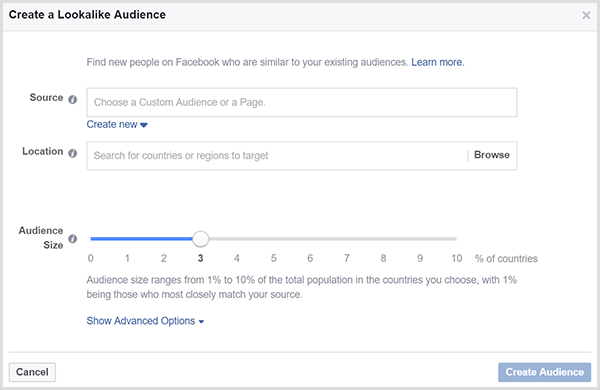 It's a good idea to split test 1%, 3%, 5% and 10% as separate ad sets to understand which audience generates the highest number of leads with the lowest cost per conversion.
2. Use Facebook Ad Library for ad creatives
When it comes to running effective campaigns, while targeting is one end of the spectrum, ad creatives is the other. It plays an equally vital role to capture the audience's attention and put your message across.
If you are looking for some inspiration for your ad creatives, Facebook Ad Library is a good place to get started. It is a database of all active and inactive ads, giving you insights and inspiration for your next campaign!
Insert keywords related to your industry on the search bar, select 'Active Ads' and filter by 'All' countries.

The key is to look for ads that have been running for a long period, which indicates that they have been successful.

How to Boost Conversions with Facebook Lead Ads?
Why limit yourself to a particular ad format on Facebook? Your purpose is to boost conversions and running conversion and leads ads parallelly can help you achieve that goal better.
What's the difference? Lead generation ads let you gather leads through a form on Facebook while conversion ads direct users to a landing page on your website wherein they fill an opt-in lead form.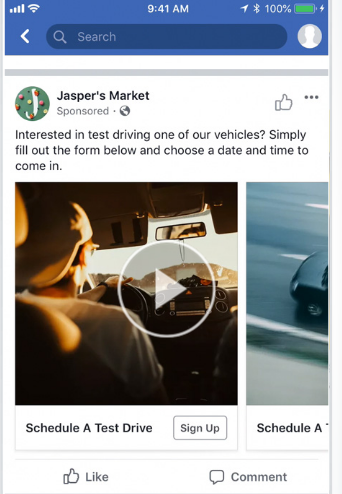 Lead generation ad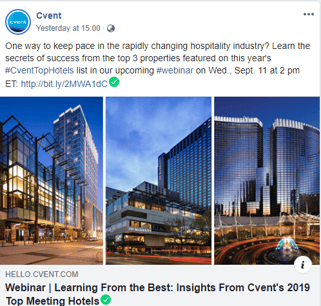 Facebook conversion ad which directs users to the lead form on the landing page (below)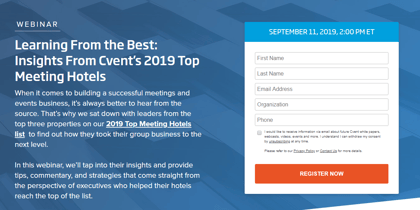 Lead ads might seem quicker and more convenient, but that is not reason enough to dismiss conversion ads because if someone decides to sit through the longer wait time and multiple clicks, there are chances that they are more invested in the offer and are likely to be better quality leads.
Let's take a look at how you can set both up for success –
a. Setting up lead generation ads
1. In Ads Manager, click 'Create'

2. Choose 'Lead Generation' as your objective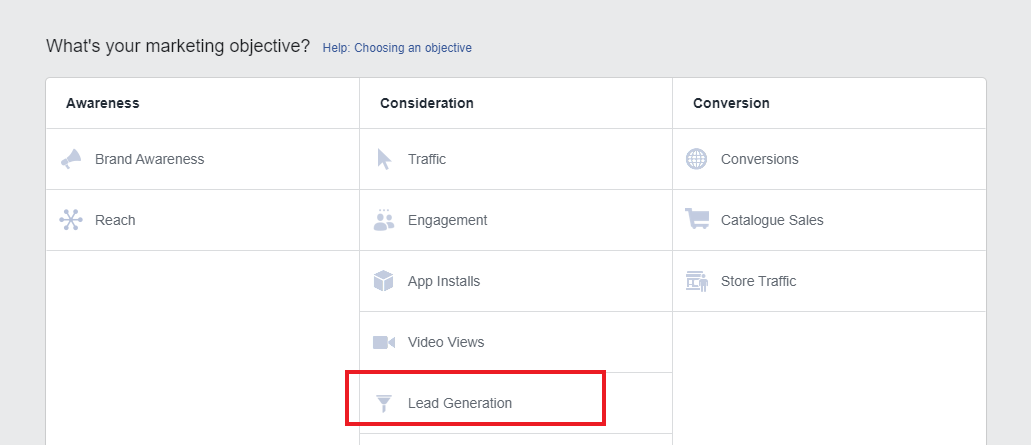 3. Select your business page and choose your audience, placement, budget and schedule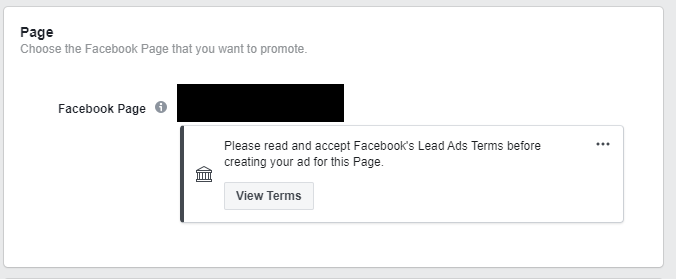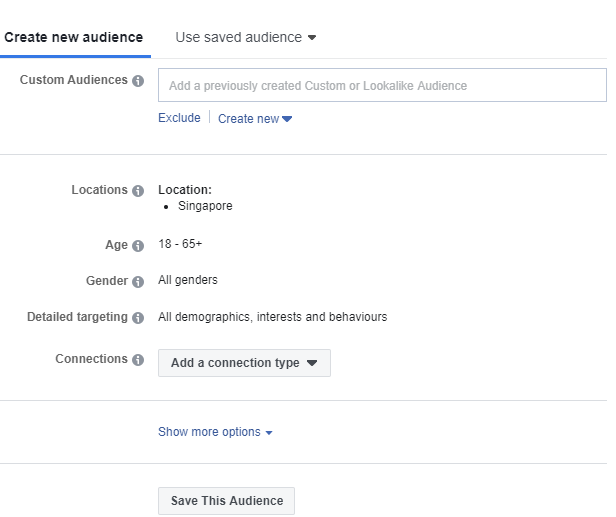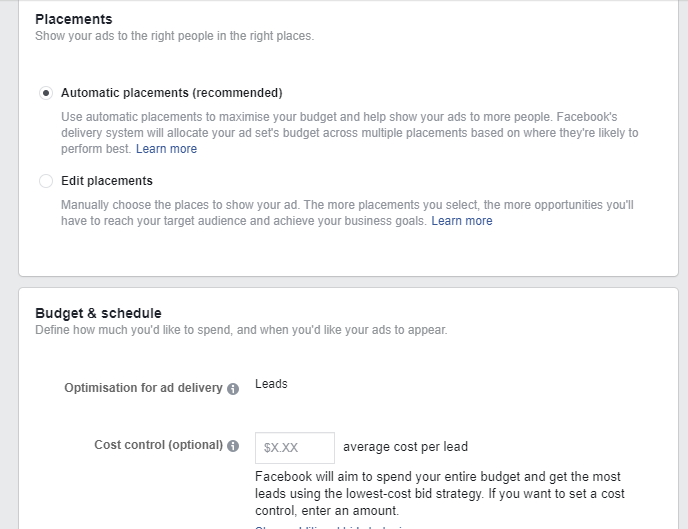 4. Select your ad format from single image, carousel, video and slideshow

5. Craft the headline, body copy and call-to-action button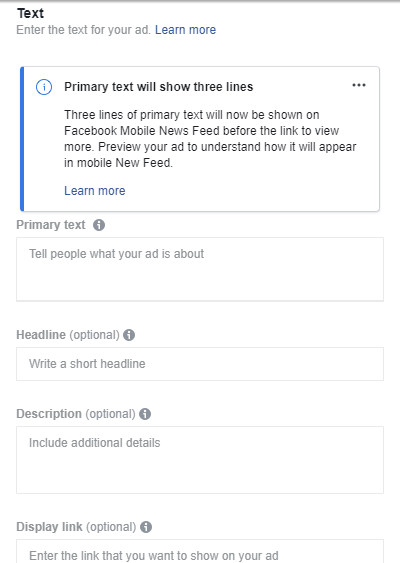 6. Click on 'Contact form' – this is the lead form users need to fill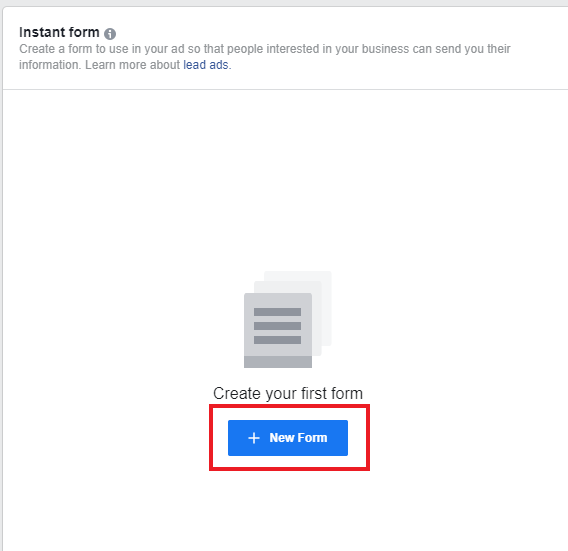 7. Populate the form copy:
Intro – explain what the form is about
Questions – what details do you want from users (e.g., name, email id)
Privacy policy – insert a link to your company's privacy policy
Thank you screen – this appears after the form has been filled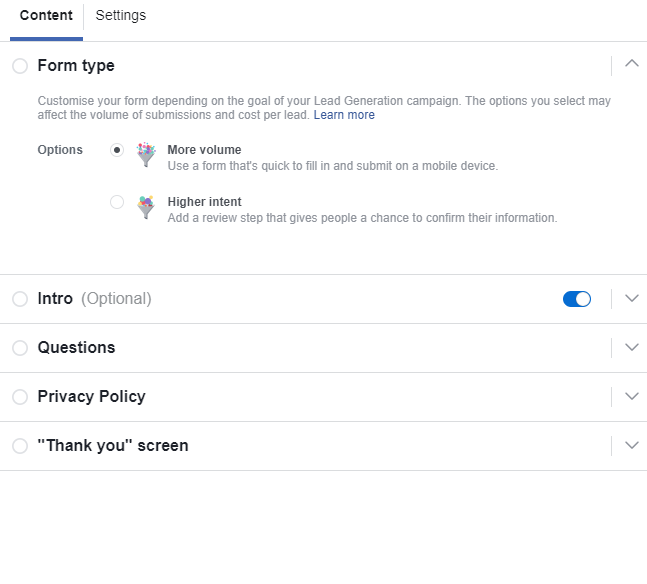 8. Click 'Finish' and 'Confirm' to publish the ad
For effective targeting, run Lookalike Audience based on your existing customer data and re-engage with people who started the form but did not complete it through Engagement Custom Audience.
b. Setting up conversion ads
1. In Ads Manager, click 'Create'

2. Choose 'Conversions' as your objective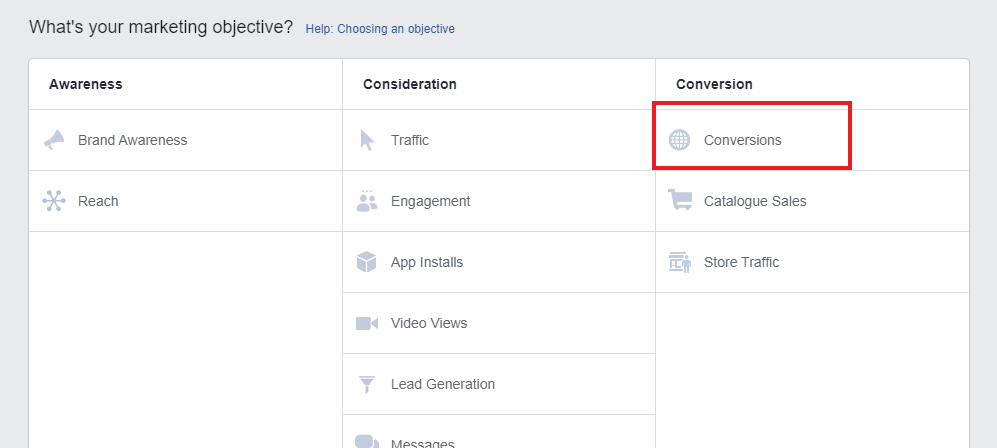 3. Set up your audience, budget, schedule and placement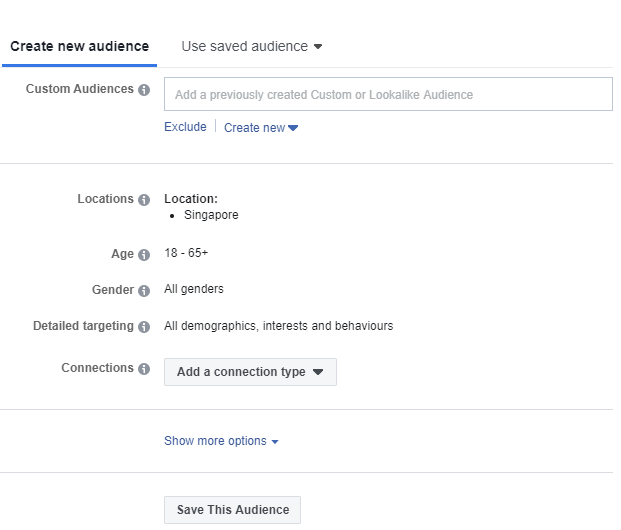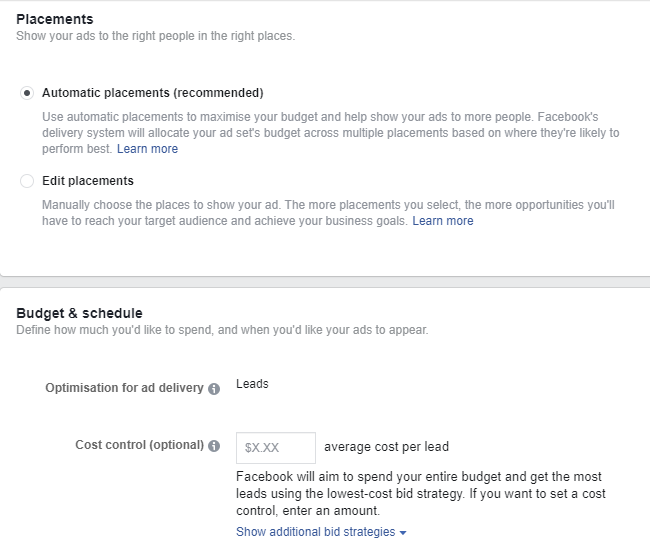 4. Choose the ad format from single image, carousel, and video

5. Craft the headline, body copy, call-to-action button and insert the landing page URL under Website URL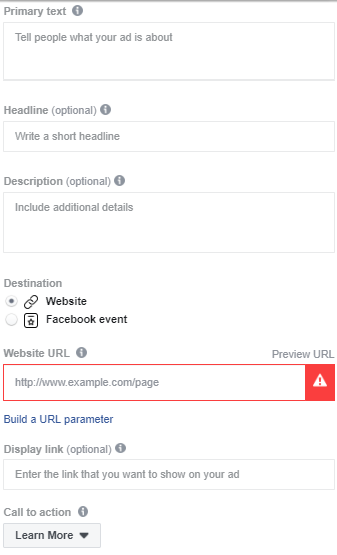 6. Click 'Confirm'
It is a good idea to insert a Facebook pixel on your website to see the kind of people filling the lead form. This will help you expand your targeting pool and run Lookalike Audience.
Once both the ads are live, you need to track performance by measuring their cost per action and conversion rate.
It's essential to keep a close eye on their performance to be able to scale up your campaigns and optimize performance.
Increase your ad budget step by step by analyzing ad performance every 4-5 days
Make one change at a time because if you make too many drastic changes, you won't be able to assess what's working and what's not
Optimize the best ads from well-performing ad sets and target a different set of audience. For instance, if 1% Lookalike Audience was successful, expand from 1% to 3% or 5%
Identify the most profitable audience segment and increase spends on them
Now you know that even though Facebook might seem as though it's tailor-made for B2C companies, it provides ample opportunities to a B2B company like yours to boost leads.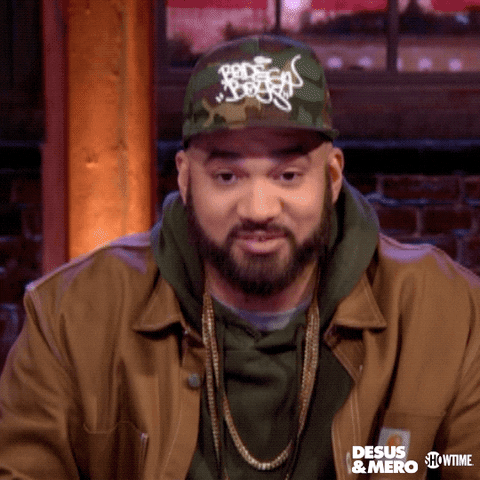 So, don't underestimate the power of Facebook. Leverage its massive audience base, ad types, and smart targeting options to supercharge your conversion rates and lead generation efforts.
Go back to the Table of Contents
LinkedIn
What is the first thing that comes to your mind when you think of LinkedIn? Platform for job hunting and networking? Space that connects employees with companies? A means of marketing yourself?
Yes, LinkedIn is all of that but more.
Did you know that LinkedIn is also a great platform for generating leads?
With 45% of LinkedIn members being in upper management (directors, vice-presidents and C-level executives), advertising on this platform holds immense potential to get high-quality leads because you reach out to those who matter most to your business – the decision-makers.
To add to this, LinkedIn gives you access to professional data and attributes, letting you target a highly specific audience. LinkedIn targeting can be divided into 5 main themes:
Job Experience – job function (Automotive, Consulting, etc.), title (Marketing Manager, CMO, etc.), seniority (manager, CXO, VP, etc.), years of experience and skills
Company – company name, industry and size (2-10 employees, 51-200 employees, etc)
Education – school/college/university, degrees and field of study
Interests – member interest (politics and law, arts and entertainment, etc.) and member groups which includes LinkedIn Groups people are part of

Demographics – age, gender, location and language
(Courtesy: LinkedIn)
Hence, by using LinkedIn's rich data, it is safe to say that it lets you acquire the right leads for your business who will be genuinely interested in your brand as opposed to generating a multitude of leads that don't eventually materialize.
How to Generate Leads on LinkedIn?
LinkedIn advertising has been around for quite some time but it is only recently that this platform made massive improvements in the process. Apart from enhancing its targeting capabilities, LinkedIn also offers several advertising options to reach your desired audience with relevant content.
You can access them by clicking 'Advertise' under the 'Work' option.
Sign in to Campaign Manager and click 'Create Campaign Group'

Add the details and click 'Save'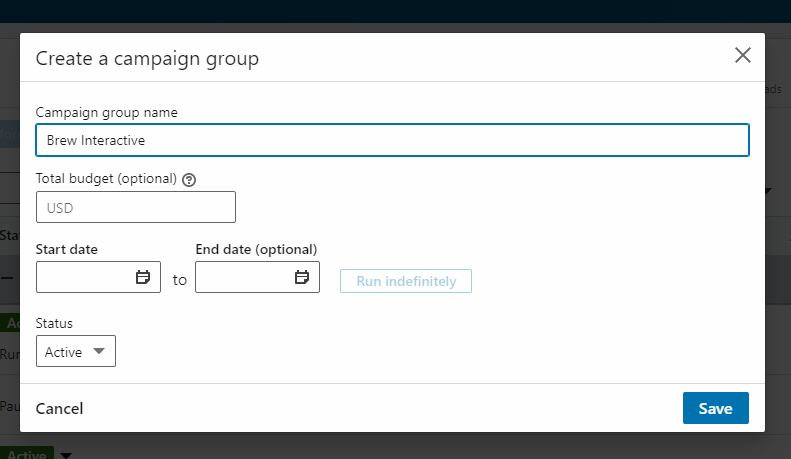 Let us now look at 5 LinkedIn ad products to generate high-quality leads and a step-by-step guide on how to go about it.
1. Lead Gen Forms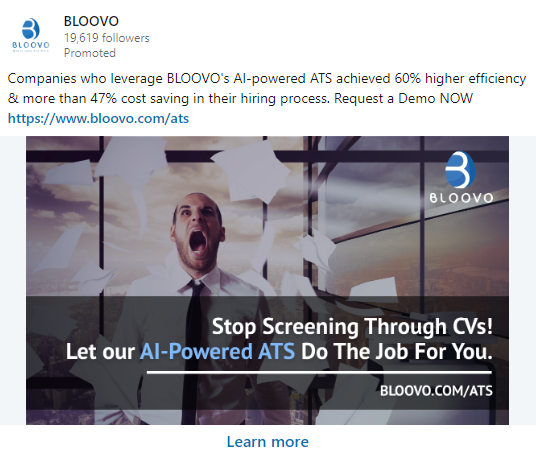 We are all aware of how challenging it is to get potential customers to fill online forms – they are either ignored, incomplete or abandoned. Here is where Lead Gen Forms can come to your rescue.
This exciting new ad format lets marketers collect lead information with ease. As soon as an interested user clicks on the ad, it automatically picks up data from their profile and all they have to do is confirm the details. This proves to be a win-win situation as it saves the customer's time while giving you access to accurate lead information.
You can then use LinkedIn's Campaign Manager to manage leads and analyze the campaign by measuring metrics such as cost per lead, lead form fill rate, and number of leads acquired.
Here is how you can create Lead Gen Forms –
1. On Campaign Manager, click 'Account Assets' and select 'Lead Gen Forms'
2. Click 'Create Form'
3. Enter the form details. They will decide what the Lead Gen Form will appear like to your target audience. The 'Privacy Policy' URL and text needs to direct users to your company's privacy policy statement, describing what you intend to do with their information
4. In this section, you need to select the details you want to get from the user. While you can select up to 12 fields, LinkedIn recommends keeping it to 3 to 4 fields for optimized performance
Don't find what you want to ask? You can also add up to 3 custom questions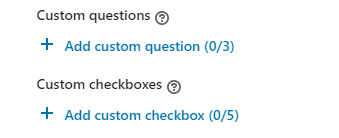 5. The 'Confirmation' section displays the message users will see after clicking filling the lead form. This is where you need to insert the thank you message and the URL to direct people to a landing page of your choice. Click 'Create' once done
2. Sponsored InMail

What do you do when you don't have access to a prospect's email id? You leverage LinkedIn's Sponsored InMail ad feature – a native tool that directly sends messages to potential customers. These messages sit at the top of their LinkedIn inbox.
After all, there is nothing more effective than sending personalized messages to your desired audience and engaging with them on a one-to-one basis.
What's more, your brand gets 100% share of voice because Sponsored InMail is only sent once every 60 days. Hence, in order to be taken seriously, your content needs to offer value and have an enticing call-to-action.
Here is how you can generate leads with Sponsored InMail campaigns –
Click 'Create Campaign' and select 'Lead Generation' as the objective
2. Add the demographic data (location, language, etc.) to target the right audience

3. Select 'Message ad' as the ad format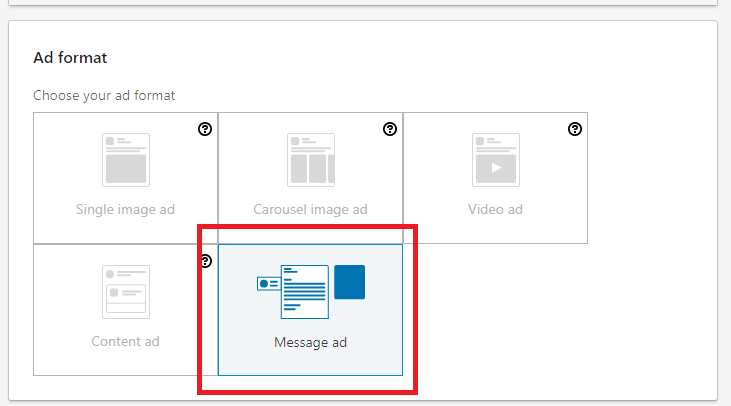 4. Add the 'Budget & Schedule' details and click 'Next'
5. Click 'Create new ad' to design the Sponsored InMail ad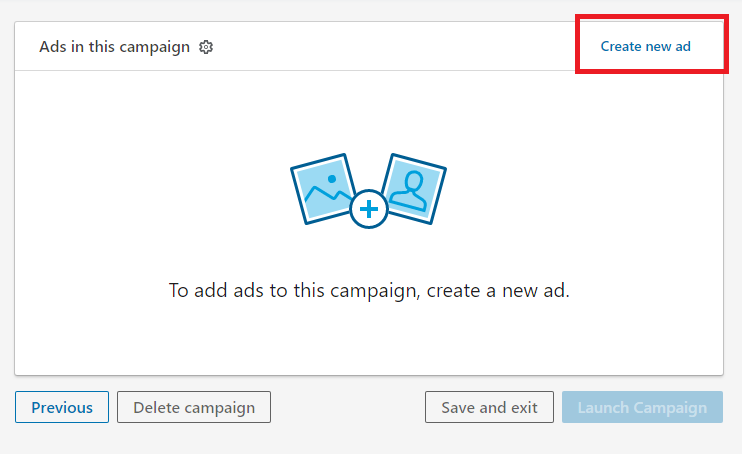 6. Select the 'Sender' of the InMail. This can be you or someone from your team. Ensure the sender has an authentic profile image, name and headline because it will make the message seem genuine
7. Draft the content of the InMail here – keep a concise subject, followed by a personalized message using the recipient's name, company name and industry wherever possible
8. Insert a clear call-to-action such as 'Download Now', 'Reserve', 'Join', etc and URL, directing them a landing page. It's also important to upload a creative that is in line with the message

After this step, you will be asked to create a lead form as Sponsored InMail campaigns for lead generation include Lead Gen Forms. You can follow the steps stated above in the Lead Gen Forms section.
3. Sponsored Content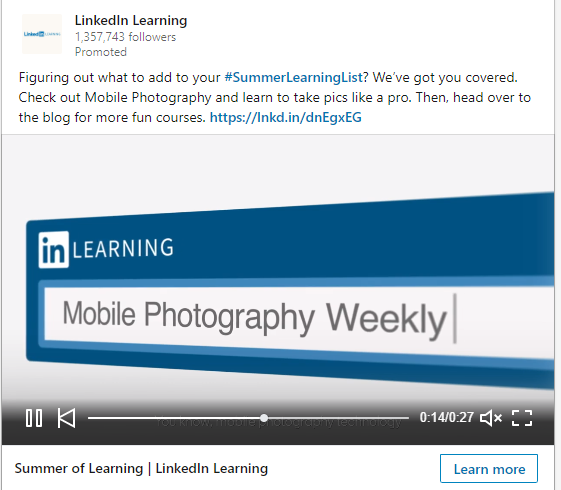 Sponsored Content refers to the native ads you come across on your newsfeed.
From whitepapers and ebooks to blog posts and webinars – the idea is to present content that the audience can derive value from. Once the user clicks on the ad, they will be directed to a landing page which needs to get them fill a crisp lead form before they can download the piece of content.
In order to ensure the ad gets clicks, ensure it is visually appealing with a compelling headline. It is always a good idea to run A/B tests with multiple ad versions to see which one resonates best.
Here is how you can get started with Sponsored Content to acquire leads –
1. Click 'Create Campaign' and select 'Lead Generation' as the objective

2. Add the demographic data (location, language, etc.) to target the right audience

3. Select either 'Single Image ad', 'Video ad' or 'Carousel image ad' format as per the creatives you want to insert for the campaign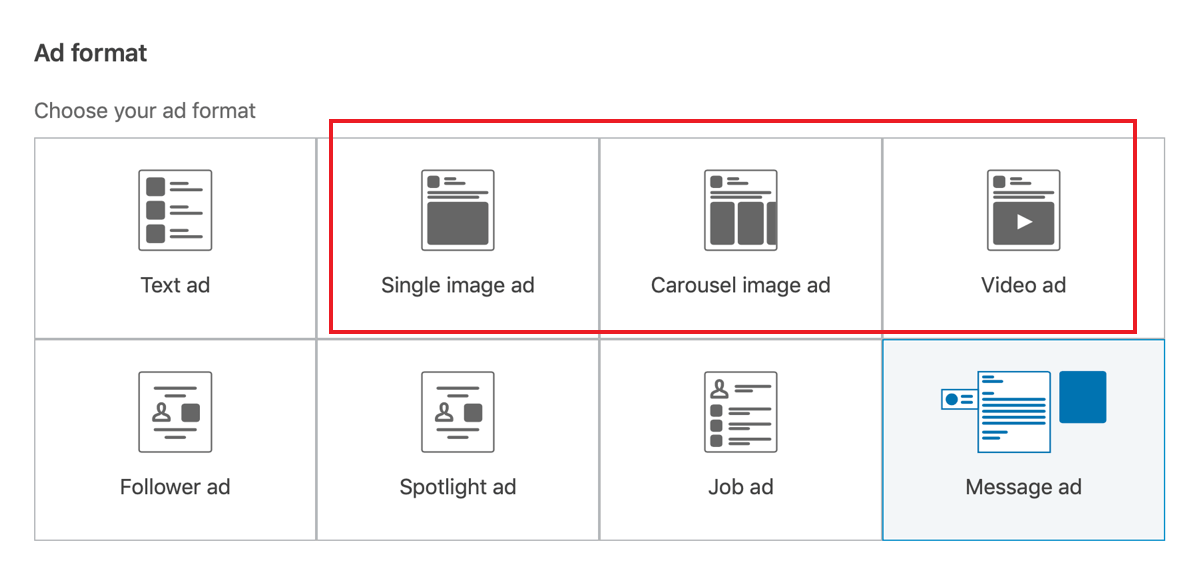 4. Add the 'Budget & Schedule' details and click 'Next'
5. Click 'Create new ad' to design the Sponsored Content ad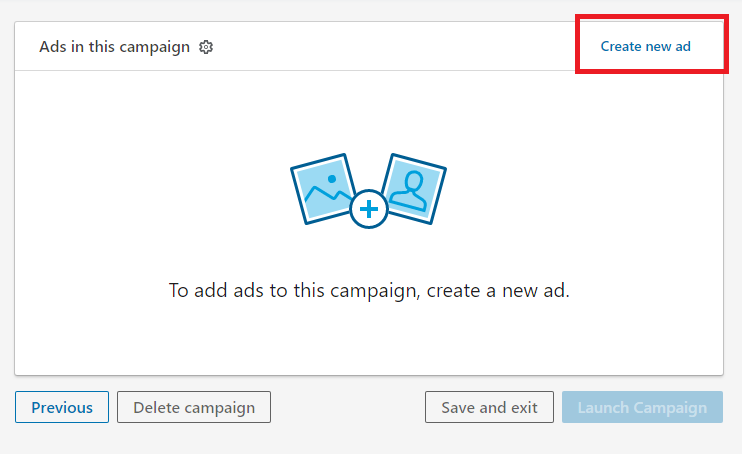 6. Design the ad by inserting an appropriate headline, description, image and URL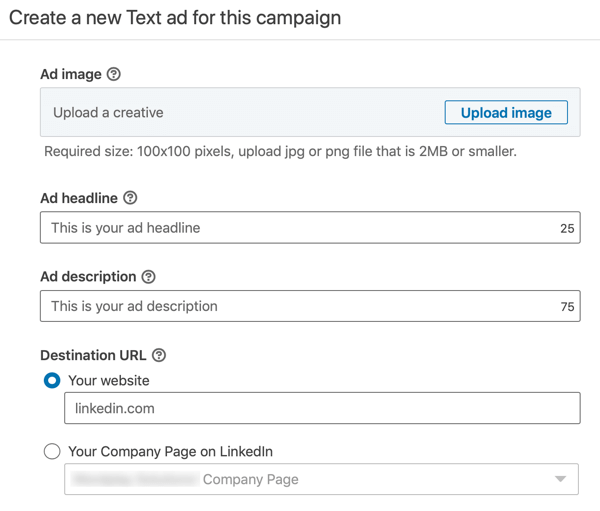 7. As your objective is to generate leads, you will be asked to select an existing lead form or create a new one

4. Retarget Website Visitors
Isn't it disappointing when a website visitor navigates your website and leaves without inquiring about your services or leaving their details?
Instead of dropping the ball on this segment of people, LinkedIn's Matched Audiences feature lets you retarget them and deliver relevant content to enhance chances of lead generation.
Here is how you can retarget website visitors through LinkedIn –
1. Select 'Matched Audiences' under Account Assets



2. Click 'Create Audience' and select 'Website Audience'

3. Name the audience, insert the website URL you want to target and click 'Create'
5. LinkedIn Text Ads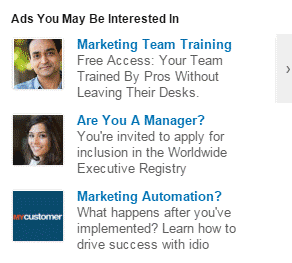 Another way to get leads is by using LinkedIn Text Ads which aim to drive traffic to your website or a particular landing page to generate leads. They only appear in the desktop version, on the side or top bar.
The most basic form of LinkedIn advertising, Text Ads are cost effective. You can create your own ad, set budgets, pay for every click and track the performance.
In our opinion, Text Ads are the weakest ad format for lead generation as they have low click-through rates and direct users to a separate landing page to fill a lead form, as opposed to the other ad formats wherein users can share their details without having to leave LinkedIn.
Here is how you can use Text Ads to generate leads –
1. Click 'Create Campaign' and select 'Website Visits' as the objective

2. Select the 'Location' and 'Audience'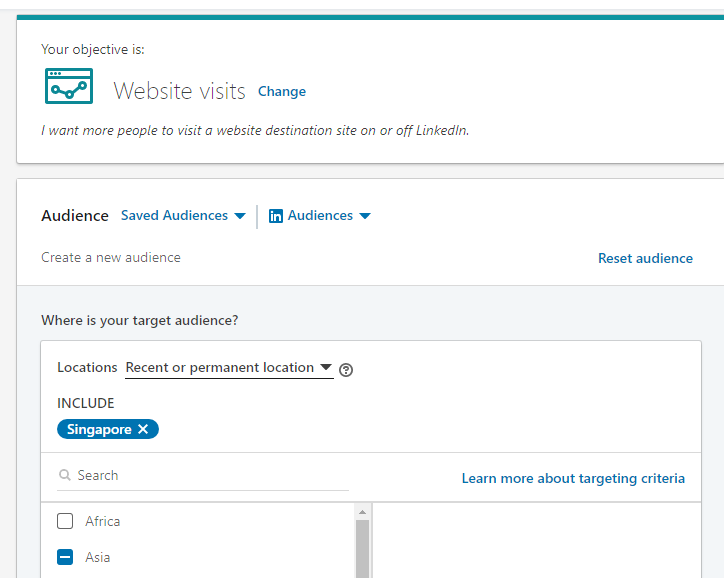 3. Select 'Text Ad' from the Ad format section


4. Add 'Budget & Schedule' details and click 'Next'
5. Now, it is time to set up the ad – click 'Create new ad'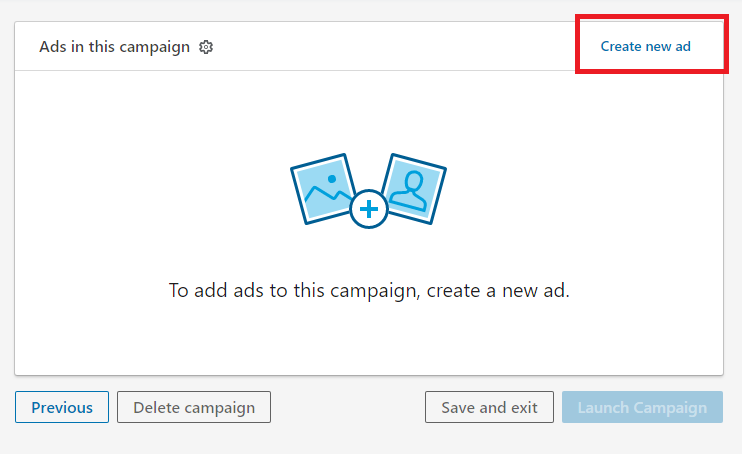 6. Upload the creative, ad headline, description and the landing page URL. On the right, you will be able to view how your ad will appear. Click 'Create' once done


Now you know that LinkedIn is way more than a recruitment or job hunt tool. When used smartly, it can do wonders to your lead generation efforts, in addition to your other inbound marketing strategies.
By choosing the appropriate ad format from an exciting range of options the platform offers and targeting the right audience, you can acquire a good amount of high quality leads at a much lower cost.
Go back to the Table of Contents
Google AdWords
What is the first thing you do when you are looking to get more information or get your questions answered?

That's right.
So, if you are a B2B marketer wanting to generate more leads, one of the most effective ways to do that is to use Google AdWords and get your business in front of potential customers to be considered.
AdWords is Google's advertising service in which advertisers bid on relevant keywords for their ads to appear in Google's search results.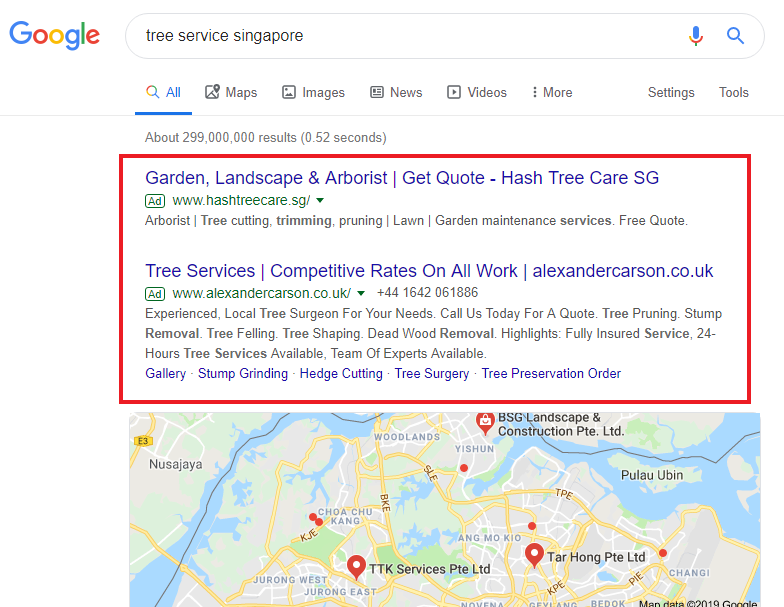 The biggest benefit of running lead generation ads on AdWords is that you target users who are actively looking for what you offer. For instance, if you are a tree service company and someone types "tree service Singapore", you would want to pop up in the paid search ads and get clicks.
Due to AdWords' focused targeting efforts, with the appropriate selection of keywords, you can drive more qualified leads from your website.
Ask any marketer what their biggest concern is and they will say, "Are my ads working?".
Well, AdWords answers that for you too by letting you consistently evaluate ROI and understand what's working and what's not so you can make tweaks in your campaign. From who clicked your ad to how many leads you generated via AdWords – you have access to every little data point to ensure you make every penny count.
If that's not enough, with 46% of clicks going to the top three paid ads in search results, it would be silly to not use this platform to generate leads.
How to Create a Successful Lead Generation Campaign on AdWords?
When users enter keywords relevant to your business, your ad shows up in the paid search results section.
On clicking the ad, they will be directed to your landing page which is designed to obtain their details.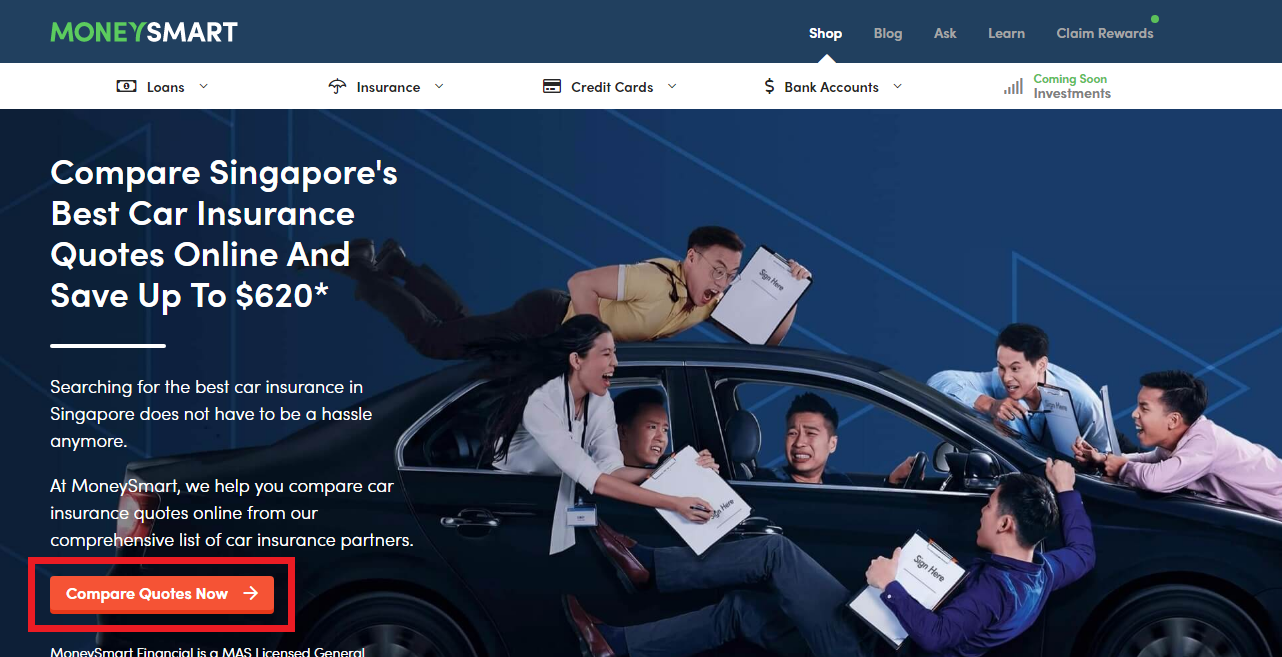 Here's a step-by-step guide on how you can run lead generation ads on AdWords –
Step 1: Perform keyword research using Keyword Planner
The first step is to identify the right keywords that will attract leads but it's not as simple as it sounds. You cannot bid on generic keywords and expect to magically acquire leads.
Instead, focus on descriptive, long-tail keywords which are longer phrases and generally have lesser competition. Long-tail keywords get more specific audiences with higher intent, giving you better ROI.
Keyword planner is Google's free tool to help you find the best keyword ideas for your business.
1. Login to your Google AdWords account, click on 'Tools' and select 'Keyword Planner'

2. Click on 'Discover new keywords'
3. Enter the URL of your landing page or insert words related to your product or service and click 'Get Started' when done
4. In the next step, make sure the 'Location', 'Language' and 'Search networks' are accurate and as per your business. We recommend keeping 'search networks' to Google unless you want to also advertise on other Google properties such as YouTube, etc.


5. As you can see, Google has suggested 1,212 keyword ideas. You need to now decide which ones to focus on to get the right kind of leads. So, click on 'Add filter' to narrow down the list
6. You can then view the various filter options
7. If you want specific word/s or phrase/s to appear in all the keywords, click on 'Keyword text' and enter those words/phrases
8. In the same space, you should also insert negative keywords by clicking on the downward arrow and select 'does not contain'. When users type this word/phrase, they will not be shown your ad. Using negative keywords helps reduce your wasted spends
9. This column gives you the search volume for each of the keywords. Broad keywords with greater monthly searches will fetch you clicks but you might also invite users who are not really interested in your product/service whereas keywords with lesser monthly searches will attract clicks from those who are genuinely interested. Hence, ensure you choose keywords that are a mix of high and low volume searches
10. Select the keywords you want, select 'add to new ad group' and click 'create'
Step 2: Optimize Landing Page
You paid money to run a lead generation campaign but all your money will go down the drain if your landing page does not manage to generate leads.
A lead generation campaign is only considered successful when the landing page is able to convert a visitor into a lead. So, here's how you can ensure the landing page is optimized to maximize conversions –
1. Powerful headline and copy that is in line with your search ad and keywords. Keep them succinct and meaningful while addressing a problem or posing a solution
2. Clean and simple design that is easy to navigate and devoid of clutter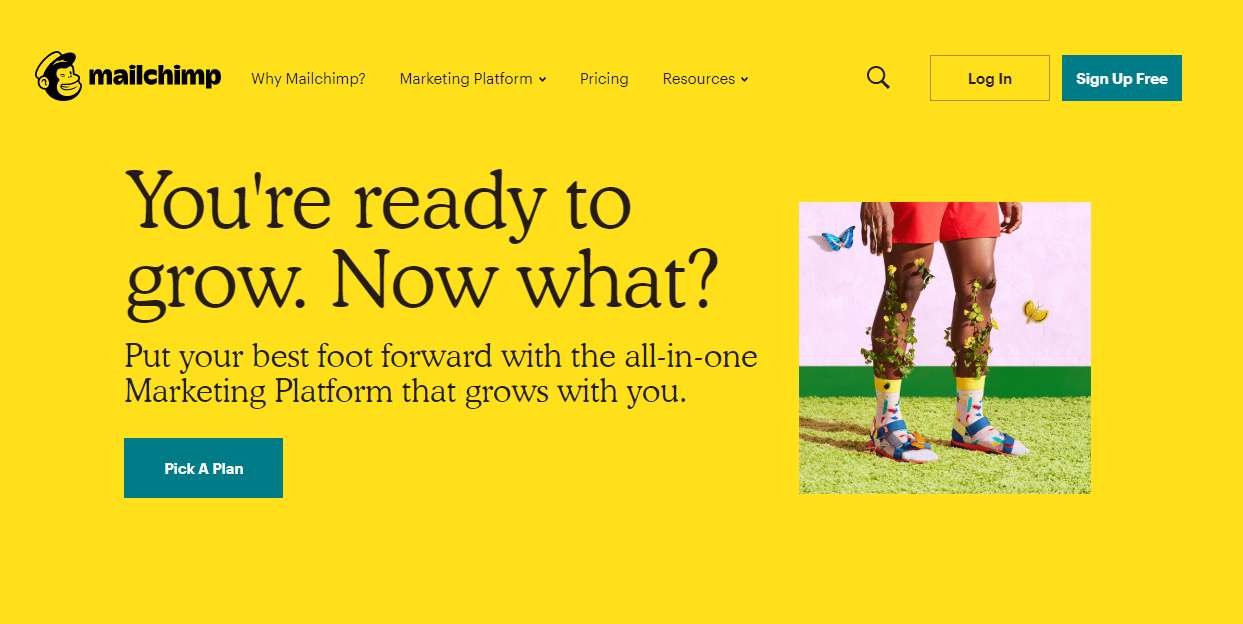 3. A feature image or video that is attention-grabbing and communicates the value of the offer, product or service. Don't make the mistake of adding too many visuals as that just confuses the user
4. Simple lead gen form to collect only the required information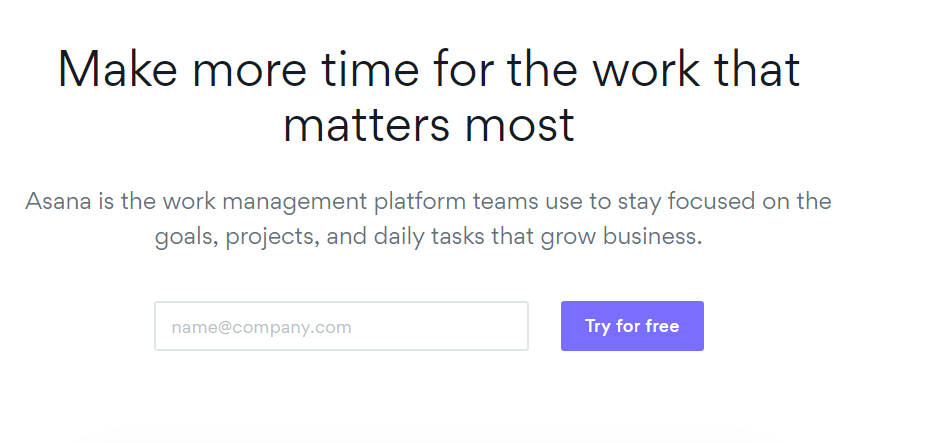 5. Have a straightforward call-to-action button. You can also use a contrasting color for it to pop and be easily visible
Step 3: Create Ads
Your list of keywords is ready, your landing page is ready, now let's look at how you can use those keywords to direct users to the landing page by setting up ads. The ads need to be relevant to the content of your landing page and entice users to click on it
1. On your campaign manager dashboard, select 'Campaigns', click on the '+' sign and 'new campaign'
2. Select 'Leads' and click 'Continue'
3. Select 'Search' and click 'continue'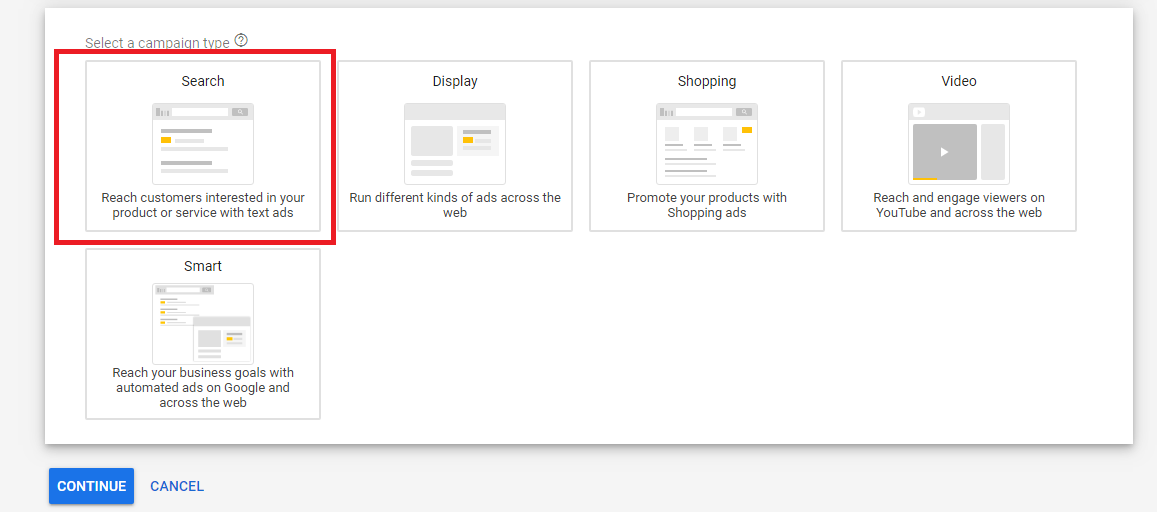 4. As you are directing users to a landing page, select 'Website Visits' and enter the URL
5. Enter the campaign details such as the ad network, location and language

6. Enter your monthly/daily budget and select 'clicks' as the bidding strategy
7. Name the Ad Group and start selecting the keywords from the side bar
8. Enter the headlines, URL and description of your ad. Headline 1, 2 and 3 appear in succession. Ensure you include your most important message in the first 2 headlines. The path URL feed gives users a better indication of where they will be directed. Make sure you use the keywords across the headlines and descriptions. Click 'Save' once done
Step 4: A/B Testing
It's always advisable to A/B test your ads to determine which ones are doing well and fetching results.
Start with making 2 ads under one ad group. Each of them must have either different headlines, description or CTA but should be closely related to each other with respect to the keywords used.
Once the campaign begins, if you see Ad A is performing well, you can pause the other and vice-versa.
Advanced Techniques on Managing Your Ads After You Launch
Once the ads start running, you need to keep a close check on what's working and what's not. Here are some best practices you can follow to ensure the ads are effective –
Tip #1 – Setup Display retargeting campaign for audiences who came from search ads
Prospects may have visited your website from a search ad but most would not convert to become a lead in the first interaction. In such cases, this is where remarketing can help..
How to set up Display Retargeting Campaigns
To set up, you will need to insert a javascript on your website which will capture the details of website visitors who can then be retargeted via display ads.
Go to Shared Library > Audience Manager > Audience Sources. Click on Set Up Tag under Google Ads Tag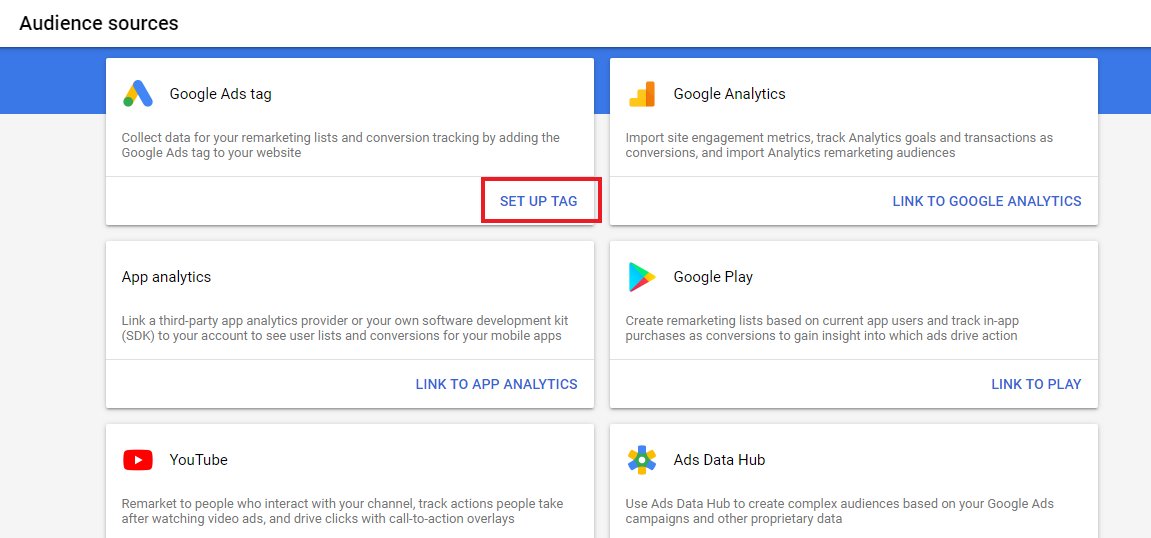 Click on the first option and select 'Save and Continue'
Select the option well-suited for you

If you click on 'Install the tag yourself', you will have to paste the tag between the <head></head> tags of every page of your website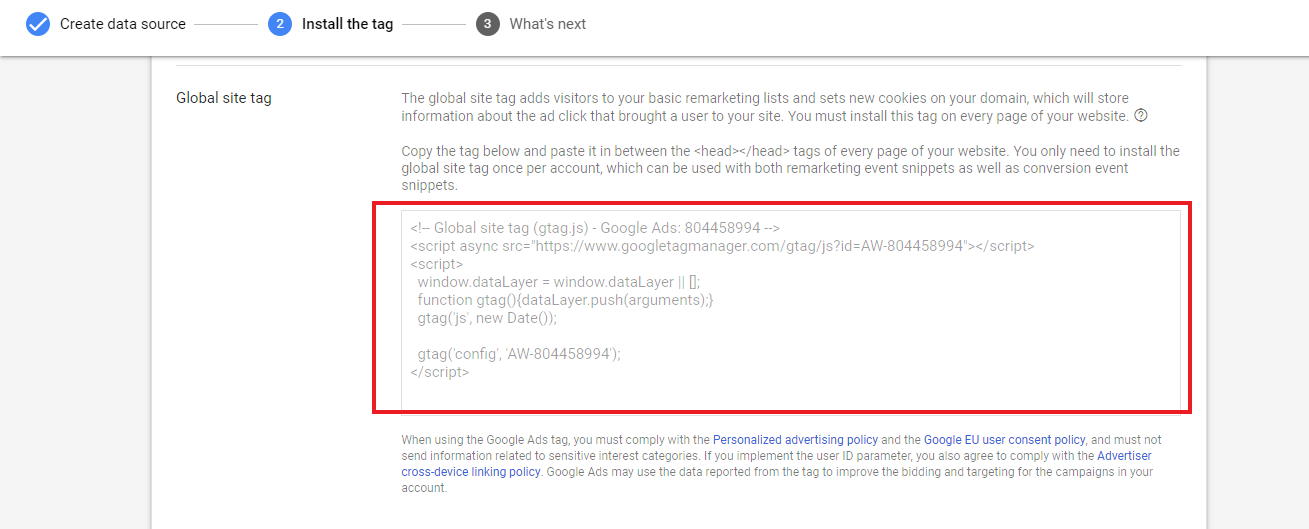 Once the code has been seeded, you can set up the display retargeting campaign for visitors coming from search ads.
Tip #2 – Do a keyword analysis and add more keywords
After you've ran the ads for a while, you want to double down on those search keywords that have worked for you, so you may potentially reach out to more audiences. To do so use the search terms report and analyze how the keywords are performing.. Use Keyword Planner to find new keywords and decide which keywords can increase clicks.
How to run a quick keyword analysis to add more keywords
Go to Keywords > Search Terms

Sort keywords by the highest CTR and conversion rates to see which search terms are getting the most traffic. Select the keywords that are performing well and click 'add keyword'
Tip #3 – Potentially add negative keywords
If you've set up any broad match campaigns, it is likely that you might be getting quite a bit of irrelevant traffic from these audiences.
For instance, if you are advertising for an automation software for legal firms, a broad based keywords that you could be targeting would be, "legal software".
And it will be likely that you might also be getting traffic from people who searched for "mou legal documentation templates". In such cases, it is clear that people who are searching using such keywords don't come from law firms; they were most likely business people who were searching for legal templates. As such, these audiences would be deemed as irrelevant people for your business.
Look for irrelevant keywords and phrases that are triggering your ad and add them to the negative keyword list. This helps you maximize ROI and decrease ad spends.
How to add negative keywords in your search campaign
Go to Keywords > Search Terms
Identify keywords with high cost and zero conversions and add them as negative keyword
Tip #4 – Add RLSA campaign
In Tip #1 above, we wrote about how to remain top of mind awareness through Display Remarketing ads. Remarketing List for Search Ads (RLSA) is another form of remarketing, where you customize your search campaign depending on whether a user has previously visited your website. This helps you acquire more qualified leads, resulting in better ROI and increased conversion rates.
How to set up RLSA campaigns
Select the campaign you want to modify, click Audiences and select the pencil icon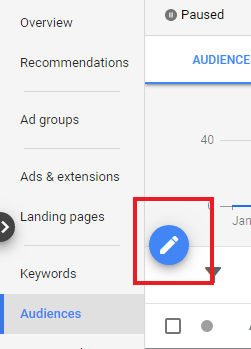 Select the ad group you want target, click Targeting and select Website Visitors
Tip #5 – Add responsive search ad campaign
Coming up with multiple variations of ad creatives for A/B tests may be cumbersome. This is where the responsive search ad campaign can do all the A/B testing for you.
All you have to do is to write multiple headlines and descriptions for Google to test various combinations and Google will automatically optimize the highest performing ad for you.
How to set up Responsive Search Ad Campaigns
Go to Ad Groups > Ads & Extensions, press the '+' icon and click 'Responsive search ad'
You can then add multiple headlines and descriptions

We can all agree that Google AdWords is an effective lead generating tool owing to its ability to target users who are genuinely interested in your product/service and the fact that is a low-cost solution. So, run lead generation ads on AdWords with the right keywords, drive targeted traffic and be sure to boost your leads.
Go back to the Table of Contents
Google Display
Are you looking to create awareness about your new product or service, get your brand in front of your potential customers or ensure top-of-mind brand recall?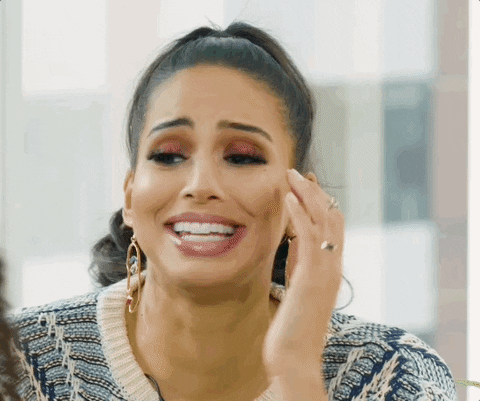 Display advertising on Google Display Network (GDN) might just be the solution you are seeking.
GDN is an arm of Google AdWords which lets you target people outside of the search engine. Unlike search ads wherein your ads appear in Google's search results and are heavily dependent on the keyword selection, display ads are showcased across a network of 2 million websites and over 650,000 apps that your potential customers visit and use frequently.


Why Advertise on Google Display Network?
As a B2B marketer who wants to generate high-quality leads, GDN poses ample opportunity to get your product or services out in front of your potential customers.
Whether it's capturing someone's interest early on in the buying cycle or reminding past visitors to return to your website – there are multiple ways to create awareness and generate leads by targeting the right people at the right time at the right website.
Here are 3 key reasons why it makes total sense for B2B marketers to run display campaigns –
1. Massive reach
The Google Display Network reaches 90% of Internet users worldwide, across millions of websites, news pages, blogs, and Google sites like Gmail and YouTube.

Impressive, right?
Truth is, people are always "online" – they are either watching videos on YouTube, browsing websites, using mobile apps or checking their emails on Gmail and GDN has the potential to reach your prospects on all these platforms.
Whether you are aiming to generate awareness or boost conversions, the best part about display advertising is that it lets you influence every stage in the buyer's journey.
2. Ability to segment and target users
The success of your display campaign predominantly depends on how specific and relevant your targeting criteria is.
Unlike search advertising, GDN gives you various options to segment and target your users to ensure you reach the right people who would be genuinely interested in your product/service.
These are the targeting options you have –
Placement targeting – you choose the website you want to run your ad on.
Eg. if you are a PR agency, you can choose websites that target PR professionals such as PRWeek.com, HolmesReport.com and SpinSucks.com among others to place your ad
Contextual targeting – ads are placed on websites related to the keywords you provide
Eg. if you are a B2B furniture retailer, you can target keywords such as 'office furniture', 'hotel furniture', etc. and Google will place your ad on relevant websites matching these keywords
Topic targeting – ads are placed on websites basis your selection of pre-assigned topics
Eg. if you are an automobile manufacturing company, you can select topics such as 'Auto & Vehicles', 'Business & Industrial>Transportation & Logistics', etc. to reach that particular group of websites
Interest targeting – ads are shown to users who match certain interests
Eg. if you are a real estate exhibition company, you can select interests such as 'Real Estate', 'Arts & Entertainment>Events & Listings' to target users who have shown interest in these categories
Remarketing – ads are shown to users who visited your website earlier
Eg. if a potential customer viewed the pricing or product page on your website, you can choose to serve ads and re-engage with them
3. Acquire Marketing Qualified Leads (MQL)
You might argue that why spend on display ads if you can run search ads and get high quality leads. You are right, that's what search is for – to cater to people with specific intents but that does mean you turn a blind eye over display advertising.
Display ads are great for creating a demand. So, if you are running a webinar or selling an eBook, you should consider running display campaigns and acquire MQLs.
How to Set Up a Display Campaign for Lead Generation?
From banner and static image ads to video and rich media ads – display ads come in various formats. When a user clicks on the ad, they are directed to your lead generating landing page. Your ad needs to be visually appealing with a clear call-to-action to attract clicks.

Display ad on a third-party website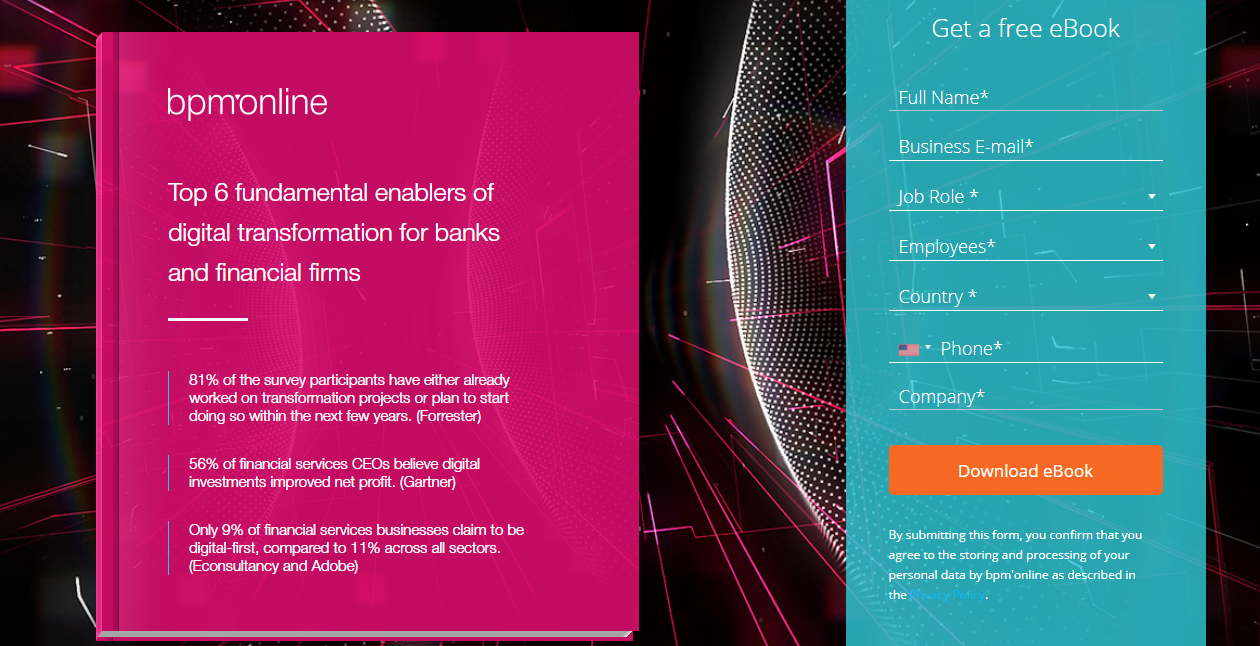 After clicking on the ad, the user arrives on a landing page like this
Let's take a look at how you can set up a display campaign –
Step 1: Create Campaign
1. On your campaign manager dashboard, select 'Campaigns', click on the '+' sign and 'new campaign'

2. Select 'Leads' and click 'Continue'
3. Select 'Display' and click 'Continue'
4. Select 'Standard display campaign' for your ad to be showcased across a wide network of websites. If you just want your ads to run exclusively on Gmail, you can select 'Gmail campaign'. For this example, let's go with the first option

5. Enter your website's URL and name your campaign


6. Select locations, languages, bidding strategy and budget. Locations will help you target ads to a specific area, languages ensure your ad is shown to users with the same language settings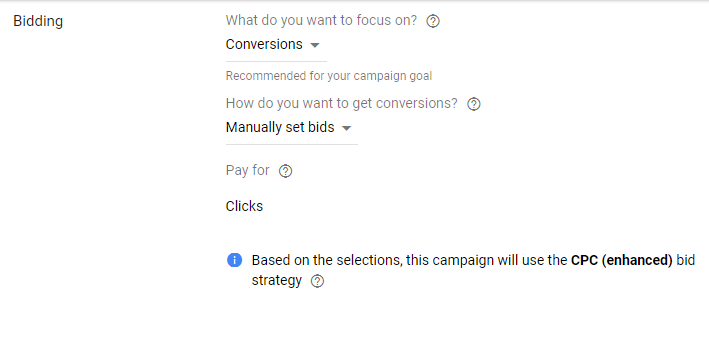 When you select 'manually set bids', you are setting an exact amount you will be spending for ad clicks. On the other hand, selecting 'automatically maximize clicks' will let Google automatically adjust the bids to maximize conversions


7. 'Ad rotation' is best set at 'optimize' so people don't end up seeing the same ad twice

8. Choose the start and end date of your campaign

9. 'Devices' lets you select the devices you want your ad to appear on
10. 'Frequency capping' lets you select the number of times you want the user to see your ad – it's best to let Google optimize this
11. Under 'Content Exclusions', you can choose the kind of content/pages wherein you don't want your ad to display
12. Once you have made your selections, you can proceed to create your ad group. A campaign can have multiple ad groups which can all target a different set of keywords
Step 2: Select Targeting
This step involves selecting the audience that you wish to target with your ad.
1. The' Audience' tab displays the 3 types of audiences you can target with your ads –
Custom affinity audience – create this list by selecting interests/industries that would pertain to your audience from the drop-down list. You can also further customize this list by adding URLs, keywords, and apps that would be relevant to them
In-market segment – this lets select topics related to a product/service that your audience is actively searching for




Remarketing – select this when you want to target people who have engaged with your business earlier. For instance, website visitors or people who have downloaded your mobile app

2. Narrow your list further by selecting the demographics of your target audience based on their age, gender, household income and parental status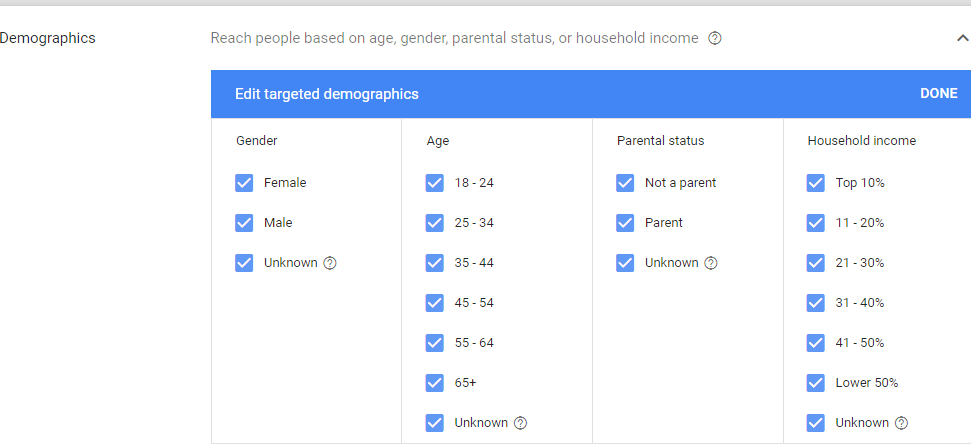 3. That's not all, you can enhance your targeting list and make it more specific by clicking on 'Content' and narrowing it down further on the basis of Keywords, Placement and Topics
4. The 'Targeting Expansion' options lets you drive more conversions at the same average cost per acquisition (CPA). This lets Google maximize reach and performance by displaying ads on relevant websites. You can view the weekly estimate of increased reach by using the slider
Step 3: Create Ad
Now that the technicalities are taken care of, let's get down to creating the display ad.
Responsive display ads are the default ad type for display campaigns. They save the time spent on creating different versions of the ad as they automatically adjust to the size, appearance and format of the ad space on the Google Display Network.
1. Click 'New Ad'
2. Enter the elements and design your display ad which can be previewed (on the side) as you proceed
Final URL – URL of the website that people clicking the ad will be directed to

Images, Logos and Videos – this is where you will upload the images, 30-second or less videos and brand logo. It is recommended to have multiple visual assets as it gets easier for Google to optimize your ads



Headline and description – short headline needs to 30 characters or less which appears in tight spaces. The long headline is 90 characters or less and appears when there is enough space for it. The description may or may not always appear and is meant to build on the headline, urging users to take action
3. Make sure you look into Google's Ad Strength tool to check the relevancy of your ad before going live

4. Once done, click 'Add to Ad Group' towards the end of the page. It's a good practice to include 3 to 4 ads with different visual assets and text to see which one resonates best with the target audience
How to Optimize your Display Campaigns and Get Quality Leads?
You have created multiple ads that will be shown across a wide network of websites and apps. Here's how you can ensure you get your money's worth and set you display campaign up for success –

1. Remarket to similar audiences
Remarketing is when you target people who have engaged with your website in the past.
Similar audiences take this a step further and targets people who have not only visited your website before but also share similar interests, demographics and online behaviors as the people already on your remarketing list.
The marriage of the two is a powerful way to drive new traffic, generate more qualified leads and boost conversions.
2. Use category exclusions
Million sites are part of the Google Display Network and there will be many that will be completely irrelevant to your brand and may even contradict its core values. This is where you must look into using category exclusions.
You can prevent your ads from displaying on sites with sexually suggestive content, profanity, sensitive social issues and any other undesirable site that contradicts your brand.
You can also continually view which websites are displaying your ad by clicking on the 'Placements' and 'Where Ads Showed' and track their performance.
Identify websites with a poor conversion rate or those that might go against your brand health and remove them from the list.
3. Add call-to-action extensions

Google recently introduced a new call-to-action extension for YouTube video ads which is displayed while the ad is running. This helps increase website clicks and drive conversions. These are only applicable to TrueView in-stream video ads. You just have 10 characters for the CTA button so make it short and effective.
4. Create Managed Placements campaigns
Managed placements let you choose the websites, videos and apps you want your ad to be displayed on. You can assign a unique bid to a specific web page and if it performs well, you can increase the bid for better performance. This can be accessed under the Audience tab, click Content > Placements
Now that you know how to set up and optimize display campaigns, here's an example to help you understand the concept better.
Let's say you're the marketing manager of XYZ, a time-tracking and productivity tool that wants to target decision makers in remote companies and generate leads through a display campaign.
Select the location as 'all countries and territories' and language as 'English'. Under Audiences, start entering keywords related to your business such as freelancers, remote jobs, time tracking software, etc. This will help you narrow down on your custom intent audience.

Select the demographics as per follows.
Choose the topics and keywords you want to target.
Once you have selected the audience, you can proceed to design the ad with the appropriate image, message and call-to-action, as stated above.
The core idea behind running display campaigns is to be part of the user's journey without intruding.
Unlike search wherein people are actively looking for information, display is more subtle but that does not make it any less powerful in generating leads considering the vast variety of targeting options it offers to reach the right audience on the right websites.
So, if your digital marketing agency has not explored digital campaigns yet, you now know what you're missing out on.
Go back to the Table of Contents
Programmatic Advertising
Talk about generating leads for a B2B company and the avenues one might think of is running ads on social media channels such as Facebook, Twitter, and LinkedIn or utilizing Google AdWords' Search and Display networks to target prospects.
What if we told you there is another way to amplify your lead generation efforts and acquire high-quality leads at optimized costs?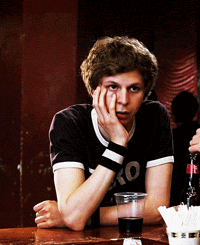 Enter programmatic advertising.
From hearing it in marketing conferences to having your digital marketing agency throw it at you – the word 'programmatic advertising' has been doing the rounds for quite some time now. However, it has been met with much confusion and hesitation.
We don't blame you – programmatic advertising does sound intimidating. In this article, we will explain the concept of programmatic advertising, how it works, and how it can fit into your lead generation strategy.
What is Programmatic Advertising?
One of the biggest fears B2B marketers have is that their ad is not reaching their targeted audience or worse still, audiences are turning a blind eye to their ads.

At a time when consumers are bombarded with digital ads, it certainly is a challenge to reach the right audience at the right time in the right place (website) – something that programmatic advertising aims to tackle.
Programmatic advertising refers to the automated buying and selling of digital advertising space using artificial intelligence.
So, you no longer have to get into sending proposals, quotes, and waste time negotiating because the algorithm software takes care of everything, from selling the space to the accurate targeting and placement of ads.
This is where your ad will appear, just like any of the Google Display Network ads
Does it work?
Yes. BCG estimates that programmatic advertising's share in the Asia-Pacific region will rise from 19% to 36% by 2020.
How Does Programmatic Advertising Work?
There are two parties involved in programmatic advertising – the buyer/advertiser (you or your agency) and the seller/publisher (website).
Ad exchanges are marketplaces that connect advertisers and publishers wherein they agree on a price to display the ad. Examples include DoubleClick (Google), AppNexus and Right Media Exchange, among others.
If you don't have the time to browse through the available inventory, you can turn to ad networks who collect inventories from publishers and present it to advertisers basis their requirement.
The process of buying and selling ads is facilitated through a Demand Side Platform (DSP) and Supply Side Platform (SSP). DSP is accessed by advertisers to purchase placements and decide how much to pay for impressions. On the other hand, SSP is used by publishers to sell their ad inventory.
Being the advertiser, you will use a DSP to buy display, video, mobile, and search ads. For DSPs to do their job well, you need to specify your target audience's buyer persona and the budget for your campaign.
The DSP will automatically bid for advertising spaces through the ad exchange basis the data received from the SSP about the publisher's audience (gender, age, location, website behavior, etc.). It then chooses the ad space that best suits the advertiser's demands, and the ad will be instantly displayed on the user's screen.

Might seem like a lengthy process but all of this happens in seconds.
Are you still confused?
Let's assume you are a marketing automation company catering to small businesses –
Objective: Generate quality leads for your campaign management software
Target audience: marketers and owners of small businesses and startups
Age – 27 – 60
Gender – male & female
Interests – surfing marketing and advertising websites
Location – Singapore
Device – smartphones
This information will be fed to the DSP you are using which in turn will identify the best-suited audience across the ad inventory available, place bids basis your budget and your ad will be served on the platform that matches your target audience.
This is where your ad will appear, just like any of the Google Display Network ads
The success of your programmatic campaign hugely depends on how rich and specific your audience data is which when paired with real-time analytics, enhances targeting and lets your ad be seen by the right people when it matters.
What are the Types of Programmatic Advertising?
There are three types of programmatic advertising –
1. Real-time Bidding

As the name suggests, real-time bidding involves buying and selling of ad space in real-time. This type of programmatic buying makes targeting more focused and enables you to reach prospects who perfectly fit your target audience specifications.
When a user visits a website, information about the user (online behavior, device, interests, etc.) and the page is passed on to the ad exchange. All advertisers on the exchange get the impression call, and they bid to reach that audience. Ultimately, the highest bidder wins the auction, and their ad is served on the website.
Source: Instapage
2. Programmatic Direct

Programmatic Direct or Programmatic Guaranteed requires advertisers to purchase impressions in advance. There is no auction involved here, and it guarantees the placement of ads and the price. As an advertiser, you can offer to pay for a packaged deal involving specific inventory on a publisher's sites and/or apps.
For instance, if you are targeting IT professionals and want full control and guaranteed space on a publisher such as CIO.com's homepage, you can pay for an agreed number of impressions ahead of time.
3. Private Auction Sales

Private auction sales take place when publishers don't want to open their website or app for everybody. The publisher selects pre-approved advertisers who are offered the ad inventory packages.
So, if you are part of the select few, you get premium and exclusive access to the publishers' inventory. Look at it as an invite-only model of programmatic buying.
Why Use Programmatic Advertising to Generate Leads?
Now that you know the basics, let's get down to business and understand how programmatic advertising can help your B2B company to generate leads –
1. Enhanced Targeting

Many might argue that Display and Programmatic have similar targeting features so what makes the latter more efficient?
Programmatic advertising uses real-time data which lets advertisers deliver more personalized ads to their prospects.
You are not only relying on first-party data, but you have the ability to merge first and third-party data to segment audiences into categories and serve them ads basis a variety of factors such as their personality, opinions, interests, location, time, demographics, choice of device, browsing behavior and more.
So, if you want to reach HR professionals who surf websites after office hours on their smartphones, with programmatic advertising, you can.

2. Real-time, In-depth Reporting

Programmatic advertising gives you access to in-depth and granular reporting. How granular, you ask?
You can track how your ad is performing by viewing metrics such as websites serving your ad, click-through rate (CTR), traffic, conversion rate, bounce rate, consumer engagement rate, type of browser people viewed the ad on and ROI.
All of this is based on real-time data, letting you take insights on-the-go and make changes to optimize your ad and boost lead generation.
3. Better Campaign Management

It's a fast-paced world, and the last thing you want is to waste time setting up campaigns and waiting for them to end to understand their effectiveness.
Programmatic advertising saves marketers all the hassle because it simplifies the entire process of campaign management and replaces the manual work, enabling you and your lead generation agency to spend more time on strategizing rather than executing.
4. Optimizes Budget
Marketing automation' may sound like a hell lot of money, but it's not. Considering how accurate programmatic advertising is, your ads will be served to only the relevant audience, which guarantees better quality leads while lowering the CPC and maximizing ROI.
What's more, you no longer have to employ resources to do jobs like sending proposals and negotiating as you have AI-enabled technology doing it for you. So, you not only optimize budgets, but you also save on costs.
In this ever-changing world of marketing, it's crucial to adapt and change with the times. The advent of marketing automation and programmatic advertising is one such change.
While you might be intimidated at first, considering the wide range of benefits it offers from precision and accuracy to budget optimization and transparency – there is no reason for B2B companies not to include this tool in their marketing strategy and reach prospects who are most likely to convert.