Marketing automation tools can do much more than save your marketing team a ton of time. They can also improve sales productivity and reduce marketing overheads.
More importantly, marketing automation tools can help marketers capture more promising leads. According to one study, companies that use marketing automation to nurture their prospects see a 451% increase in qualified leads.
It makes sense, then, that the majority of businesses use at least one marketing automation tool already. But if you're just starting out with marketing automation, you might be left wondering: which marketing automation tools are actually worth your time and money?
We're here to help you make that decision.
A leading B2B marketing automation solution, Salesforce offers a host of standout features, like email marketing, social media scheduling, advanced lead nurturing, and more.
Since Pardot is part of the Salesforce ecosystem, it integrates seamlessly with other Salesforce platforms, making it incredibly easy to improve and monitor the flow of your leads through the funnel from the sales and marketing side.
In this way, Pardot is similar to Marketing Cloud, another marketing automation tool which confusingly to some, also belongs to Salesforce.
However, Marketing Cloud is more complex to use than Pardot. For smaller agencies, building capabilities (like mapping your customer's email marketing journey) within Marketing Cloud can be too slow and expensive.
As such, Marketing Cloud is more suitable for big companies like Sephora, Guardian, or Watsons. Pardot, on the other hand, is ideal for firms that require a salesperson to close the deal, regardless of whether they're selling directly to customers or other businesses.
Hubspot – Best Email Automation
Pretty much everyone has heard of Hubspot, and for a good reason. From social media management to blogging to landing page creation, is there anything this software solution can't do? However, there's one area in particular where it shines — email automation.
Hubspot has dozens of beautiful email templates and an easy to use drag-and-drop interface. It also comes with email workflows that let you send personalized emails to your leads based on their activity.
Mailchimp, another popular email automation tool, comes with these capabilities, as well. But while Mailchimp is trying to expand beyond email automation, Hubspot is way ahead of the game.
With Hubspot, you can not only send emails but also see every detail about a lead in one integrated database, including the chronological touchpoints between them and your company.
What you get with Hubspot is something incredibly valuable — a complete picture of your customers' journey from start to finish.
HelloBar – Best for Pop-ups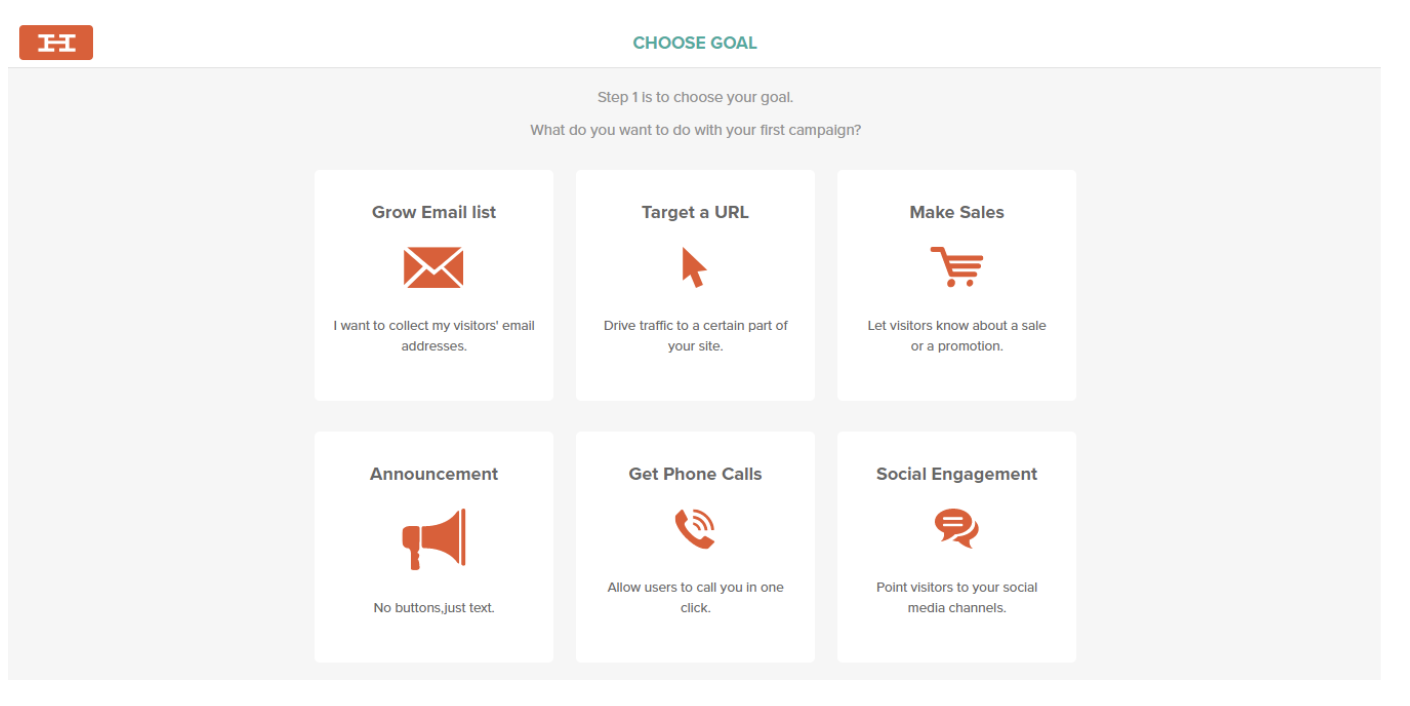 If you're looking to incorporate advanced lead generation strategies into your business plan, you can't go wrong with HelloBar. HelloBar lets you create custom pop-ups, alert bells, and full-page takeovers.
HelloBar syncs with most email marketing services, including Hubspot, Pardot, and Mailchimp.
Best of all? It's free to get started with. HelloBar's competitors, like OptinMonster, aren't as generous — you have to pay even for the most basic plan.
And get this: whereas HelloBar's free plan gets you 5,000 monthly views (i.e., the number of users that see your pop-ups), OptinMonster's cheapest plan comes with 3,500 pageviews a month only.
Also, if you opt for a yearly subscription to HelloBar, you get two months for free. Talk about value for money!
One thing that makes SurveyAnyplace stand out from similar tools on the market is the level of personalization that it offers.
For example, when creating a quiz with SurveyAnyplace, you can include not only your company's logo, but also videos, emojis and other fun features like interactive content (for example, a digital slot machine or scratch card).
That's not something that you can do with LeadQuizzes, a similar quiz creation tool. And although LeadQuizzes has great features, as well (like website pop-ups to promote your content and URL redirection), it's about six times as expensive.
InstaBot – Best Conversion Chatbot
InstaBot is a conversion-boosting smart chatbot that gathers information on your customers, answers their questions, and books meetings instantly. Since InstaBot has an intuitive builder, it's effortless to set up.
Free B2B Content Strategy Template
Not sure where to start when it comes to your content strategy? Struggling to gain traction? Grab our free B2B content strategy template to help you document your strategy.
DOWNLOAD NOW
InstaBot is more expensive than some competitors, such as Intercom and Drift. However, InstaBot's basic plan comes with unlimited chatbots and support for 5,000 monthly users, which makes it one of the best chatbots softwares in Singapore.
Instabot also lets you send user details (like name, email, location, and similar) and entire conversations to Excel or your CRM system (such as Salesforce or Oracle Eloqua) for further analysis. This kind of CRM integration is a feature that other chatbots, such as RaCom, just don't have.
AgoraPulse – Best Social Media Automation Tool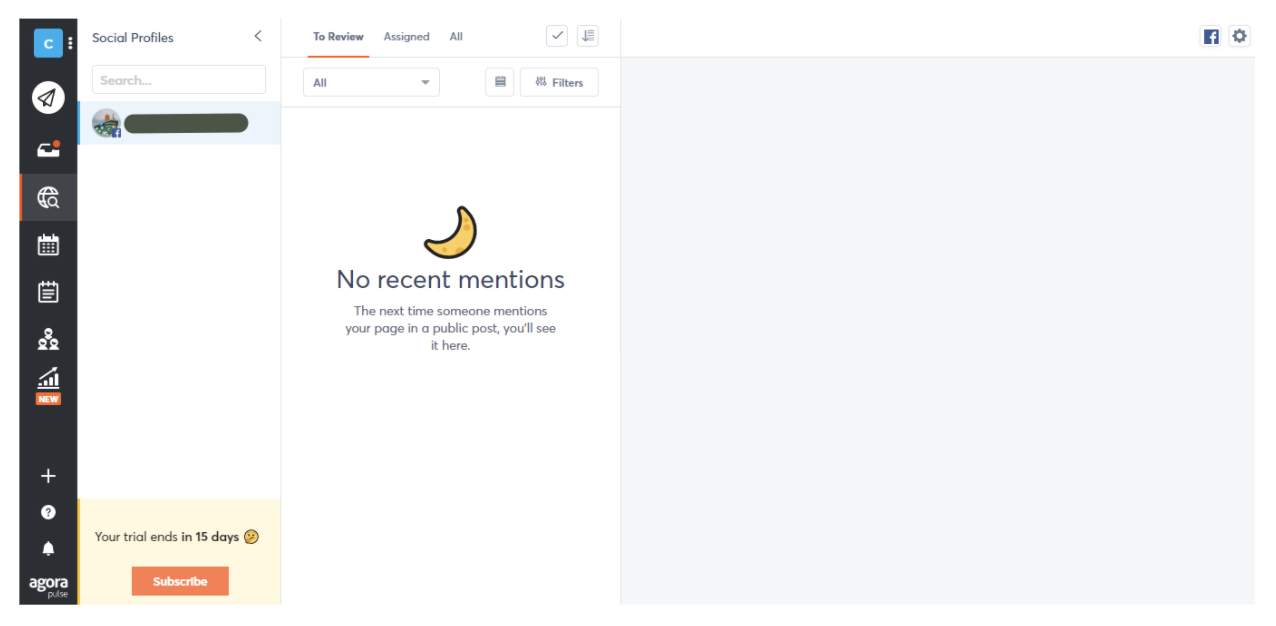 As a leading social media automation tool, AgoraPulse not only allows you to schedule social media posts in advance but also lets you queue your evergreen content, bulk upload posts in one CSV, and track whether or not social content is driving traffic to your website.
SproutSocial, another social media automation tool, boasts some of the same features. For example, both AgoraPulse and SproutSocial have a social media inbox, which captures all private messages on all social platforms.
However, SproutSocial is more expensive than AgoraPulse, especially when you take into account the features that you get. The cheapest SproutSocial plan, which is still more expensive than the cheapest AgoraPulse package, lets you manage just five social media accounts. With AgoraPulse, you can manage up to 10 social profiles.
LeadBook – Best for Account-Based Marketing
LeadBook simplifies the process of finding leads. Unlike Mailshake, which is purely an email outreach tool (i.e., it doesn't find prospects or contact information), LeadBook comes preloaded with a database of 200 million verified business contacts from more than 11 million organizations across 150 industries and 195 countries.
As a LeadBook user, you get one million emails per month, which you can personalize at scale.
That's impressive. LeadBook's competitor RocketReach only gets you up to 1,000 emails, or "lookups," per month (after that, you have to pay extra).
Need a more affordable social media listening software? This is where BrandMentions can fit the gap. This tool is a web and social monitoring tool that helps you see what's being said about your brand, engage with customers, and spy on the competition.
In short, they're a like Google Trends, but on steroids.
Final Thoughts
Did you know that 79% of top-performing businesses have been using marketing automation in one form or another for at least two years? They're obviously onto something.
However, before you go ahead and implement marketing automation across your company, it's important that you do your research and evaluate your company's needs.
Otherwise, you risk choosing a solution that is wrong for your business — which will drive up costs and decrease productivity.
Free DataStudio Marketing Report
Improve your marketing reporting with our free DataStudio template that pulls data from Analytics, Google Ads, and Search Console to get a 360 degree view of your digital performance.
DOWNLOAD NOW