Are you crushing your lead generation, but failing to close as many deals as you hoped?
Plenty of B2B companies run into this problem.
The solution?
Effective lead nurturing.
Lead nurturing is the process of moving contacts from leads to sales conversations to customers. The goal is to give your sales team an opportunity to serve a customer that's a good fit for your product.
When we refer to lead nurturing, we don't mean numerous cold calls to follow up or sending an email every day asking if your lead is ready to talk.
We're talking about implementing effective B2B lead nurturing strategies that work. We want to share with you four strategies we've seen work recently and produce real sales.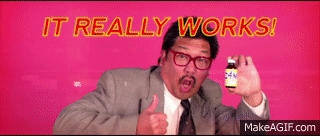 We're going to walk you through:
Why lead nurturing is one of the most important aspects of your business
3 must-know tips for effective lead nurturing
4 B2B nurturing strategies and the results they achieved for us and others
The Importance of B2B Lead Nurturing
A few years back, Hubspot conducted a survey that showed 69% of marketers said converting leads into customers is their top priority, while an additional 29% of marketers wanted to reduce the cost per customer acquisition.
Image via HubSpot
If you're struggling to close deals and efficiently nurture leads – you're not alone. Plenty of businesses struggle with poor lead flow.
Other studies verify that lead nurturing is worth focusing on. The ROI is clear:
Image via Conversion Hub
Forrester Research found in 2018 that companies excelling at lead nurturing generate 50% more sales-ready leads, at a 33% lower cost.
And not only does great nurturing result in more sales, but bigger sales too.
According to the Annuitas Group, nurtured leads result in purchases that are 47% larger than those of non-nurtured leads.
How B2B Nurturing Differs from B2C
Nurturing consumers to make a purchase can be pretty straightforward. You can pitch them products, discount codes, remind them of items in their cart… But nurturing B2B leads can be complex.
While B2C buyers are often focused on brand and make emotionally driven purchases, B2B buyers:
Make rational, budget-conscious decisions
Likely have multiple decision makers at the table
Are looking for results
Work with companies they trust
Because of this, B2B lead nurturing must be approached carefully and with sound strategy.
3 Tips for Effective Nurturing
Before we dive into some case studies of successful lead nurturing, we want to cover some ground rules.
These are three tips to help you get the most out of lead nurturing – regardless what specific tactics and plays you employ.
1. Know Your Buyer Personas
If knowing your audience is important for lead generation, it's twice as important for lead nurturing. Generic marketing and sales language will not convince a lead they're ready to buy.
If you're going to successfully convince them they need your solution and that you're the company they should work with, you must know who they are, what they're looking for, and what motivates them.
And most importantly, you need to make sure your whole team (sales and marketing) is on the same page about your audience. The best way to do this is to construct buyer personas.
How to Do it?
Create profiles like the one above that cover your personas' basics, title, roles, challenges, motivations, and buying behaviors. Perform this exercise with your entire team. Be careful not to assume, and if you need help – consider your best customers to build out your personas.
Learn more about constructing B2B buyer personas.
2. Don't Send Leads to Sales Until They're Ready
This is lead nurturing 101 – but unfortunately where many companies go wrong. Contrary to popular belief, your primary goal in lead nurturing is not to get someone on the phone as quickly as possible, but to get the right leads on the phone at the right time.
Jumping the gun and starting sales conversations too early is an easy way to lose the deal.
How to Do it?
If you're working with a large number of leads at a time, the best way to gauge interest is through automated lead scoring or progressive profiling. HubSpot and Salesforce (like viewing your careers page) have these features to help you out.
You can set certain tasks and actions (like opening emails or reading blogs) to increase your leads' scores while other tasks and actions (like failure to visit the site within the last 30 days) will decrease your leads' scores.
Learn more about effective lead scoring.
3. Segment and Narrow Your Lists
Nurturing every lead you have in the same way will lead to poor conversion rates. Unless you only sell one product or service to one very specific type of company, you need to segment your lists before diving into any kind of automated lead nurturing.
This will allow you to send the right message at the right time to the right people.
It will also allow you to personalize and tap into specific motivations and pain points certain leads have that others do not.
How to Do it?
Consider setting up automations within your CRM / marketing automation platform to send certain types of contacts into different lists. For example, you may create a list of all leads who have the title of CEO or a list of all your leads in the automotive industry.
Image via HubSpot
Consider segmenting by title, role, industry, budget, region, needs, current solution for what you offer – or all of the above.
4 Proven B2B Lead Nurturing Strategies That Have Achieved Results
Now that you have some lead nurturing basics under your belt, here are four specific strategies that we've seen produce real results for B2B companies.
Retargeting Display Ads as Air Cover
If you've spent any time in marketing, you're familiar with retargeting. Almost any marketing blog will recommend it as a great use of your ad spend.
However, you rarely find good strategies and tactics for running retargeting ads that work.
We recently helped a B2B software provider increase their monthly SQLs by 323% with the help of retargeting ads.
We ran a LinkedIn ad campaign targeted at a very specific audience in our client's industry, with the CTA to download a free eBook in exchange for email.
We saw an awesome conversion rate for eBook downloads – but we knew the deal was not done. I'm sure you've downloaded eBooks before with no real intention of becoming a customer, right?
We connected eBook downloaders with sales reps who reached out with non-pushy attempts to connect and discuss the eBook.
But we knew a few emails alone might not be enough to move the MQL into a conversation.
So to increase our chances, we ran what many refer to as "air cover" display ads. These ads helped us:
Maintain momentum with the MQL prior to the sales rep touchpoint
Stay top of mind with the MQL between emails
And best of all? They're really cheap. Once you have a lead's email, you can save a lot of ad dollars by creating a list within Google Display (or your display network of choice) where clicks are less than $1 rather than continuing to advertise to them on LinkedIn where you may be spending $5 to $10 per click.
Our display ads didn't boast incredible conversion rates, but they did aid the conversion rates of our emails.
We helped our client increase monthly SQLs by 323% and double their pipeline opportunities, largely in part to air cover retargeting ads.
Learn more about digital advertising for B2B growth.
Welcome Series for MQLs 
Like retargeted ads, a welcome series is nothing new. However, we're not talking about a welcome series for new customers – but for leads.
Free B2B Content Strategy Template
Not sure where to start when it comes to your content strategy? Struggling to gain traction? Grab our free B2B content strategy template to help you document your strategy.
DOWNLOAD NOW
This tactic helped us increase a client's revenue by 5x in just three short months.
We designed a few lead capture forms for a free consultation on our client's website, and drove traffic to them through a combination of SEO, search ads, and social media ads.
We saw a big increase in inquiries on the site, but we knew that just because someone fills out a form and receives a consult, they aren't guaranteed to become a customer. Our client had been struggling to close big deals despite decent lead generation.
This is where the MQL welcome series comes in.
The welcome series performed incredibly well, helping our client close a number of big deals over the course of three months.
Here are a few things we focused on to achieve great results:
Address Common Concerns. We performed some research and identified the three biggest questions and hesitancies our client's leads had during the sales process. So we addressed each in a compelling, honest email.
Tell Your Story. Businesses want to work with other businesses they trust and respect. Use the welcome series to tell your story and build rapport with your lead.
Maintain Momentum. Make sure you connect the dots between the welcome series and your lead's next step. Ensure a sales rep follows up with those who are engaged, and consider a cold lead automation to re-engage those who haven't been in touch with your team yet.
Learn more about B2B marketing automation strategies and lead flow plans.
Real Time Sales Team Notifications
If you invest in content marketing and quality resources, there's a good chance leads will be exploring your site from time to time. While on your site, these leads are thinking about and considering your services.
What better time to touch base with them?
Real-time notifications can help your sales team make warm, timely touchpoints to nurture leads toward a sale.
We used this strategy to help a client improve sales efficiency by 50%.
After rolling out an inbound marketing campaign for our client, their website traffic had skyrocketed. Many visitors were filling out forms, downloading content, and subscribing to their newsletter.
We set up a few marketing automation campaigns to nurture these leads, but we needed an additional touchpoint to efficiently move them from MQL to SQL.
Their sales team was lean, so in order to operate efficiently and make the most of their time, they only needed to be following up with warmer MQLs who were in the consideration stage.
So we set up real-time notifications when warm MQLs were on their website or currently reading an email. We used HubSpot Sales for this, but most other marketing automation platforms have similar features if you're utilizing site tracking.
The sales reps would then get familiar with their account and decide whether to send a follow-up email or make a call based on the lead's past activity.
Our client's sales team improved their efficiency by 50%, all the while converting MQLs and closing deals at a much higher rate than they were used to.
A few things to keep in mind with real-time sales notifications:
Be Smart with Cold Leads: Just because someone is on your site doesn't necessarily mean they're ready to buy. They may just be reading a top-of-funnel blog post. So don't pick up the phone and call an MQL who has only read one piece of content in the last six months – they're probably not ready. Consider an email or adding them to a less salesly workflow.
Use Lead Scoring: Using lead scoring in conjunction with real-time notifications can help you get a feel for where the lead is without combing through previous emails and activity.
Gather Data Prior to Calling: Don't have your sales reps pick up the phone without some knowledge of the lead. Have them look through their contact record and note their industry, company size, role, and any other relevant information you track in your CRM. This will make the call feel more personal.
Learn more about helpful B2B sales tools and effective lead scoring.
Highly Personalized Surveys + Webinars
This final strategy comes to us from SCI Solutions – they rolled out a lead nurturing campaign a few years back that helped them achieved 35% growth in opportunities and exceed their nurturing database target by 151%.
They started their nurturing campaign by spending significant time and resources segmenting their database of leads. Their marketing and sales teams worked together to determine segmentation attributes and establish accurate lead scoring.
Their nurturing campaign began with a survey sent to all leads requesting some information for a report. Those who took the survey were then sent a webinar invitation covering a highly relevant topic for their industry.
The company focused on the problem in the context of what prospects' bosses cared about, and then provided information — that just happened to mention them — that could help solve the problem.
The SCI team followed the webinar up with some entry-level case studies as the final stage. If someone clicked through to read it, they were placed on a speedy path toward a demo.
Here are a few tips based on SCI's successful campaign:
Focus on the decision maker. Solve for the problem as the decision maker sees it – not your entry level contact at the company. When nurturing, focus on addressing the decision maker's needs.
Segment well. Unless you serve a very niche industry where all leads look the same, you should segment your lists and workflows based on notable attributes like company size, industry, location, and needs.
Craft valuable content. SCI's webinar was hyper-focused on their lead's industry and used real data from existing clients.
Learn more about running awesome webinars.
Nurture Your B2B Leads Effectively
Don't fall into the trap of lazy cold calls and generic emails to see if your lead is ready to move forward. Nurture your leads with purpose and intentionality to move them through your funnel efficiently.
We hope you can use some of these strategies – or at least draw some inspiration from them. Now go improve those MQL → Closed Deal numbers!
Free DataStudio Marketing Report
Improve your marketing reporting with our free DataStudio template that pulls data from Analytics, Google Ads, and Search Console to get a 360 degree view of your digital performance.
DOWNLOAD NOW